#welcome2018 .com at #DropCatch : LOLOLOLOL
The domain welcome2018.com has dropped and DropCatch caught it.
One might think, who in their right mind would bid on this anachronism of a domain name, and yet, 23 bidders are fighting for ownership!
LOLOLOLOL
(Only Andrew of DNW would understand this.)
What the flipping f4ck. It's almost 2020 and a domain about the dawn of 2018 is currently at $850 dollars.
Once again:
LOLOLOLOL
This has to be the biggest domain surprise auction of all time.
But wait a second… Historic WHOIS data from DomainTools, shows that the domain was used by the Russian organizing committee for the 2018 World Cup.
OMGOMGOMG!
That, might explain all the interest – but still, the domain is a dud, despite any residual traffic as it's tied to a specific year.
Maybe one of the bidders is Vladimir Putin? 😀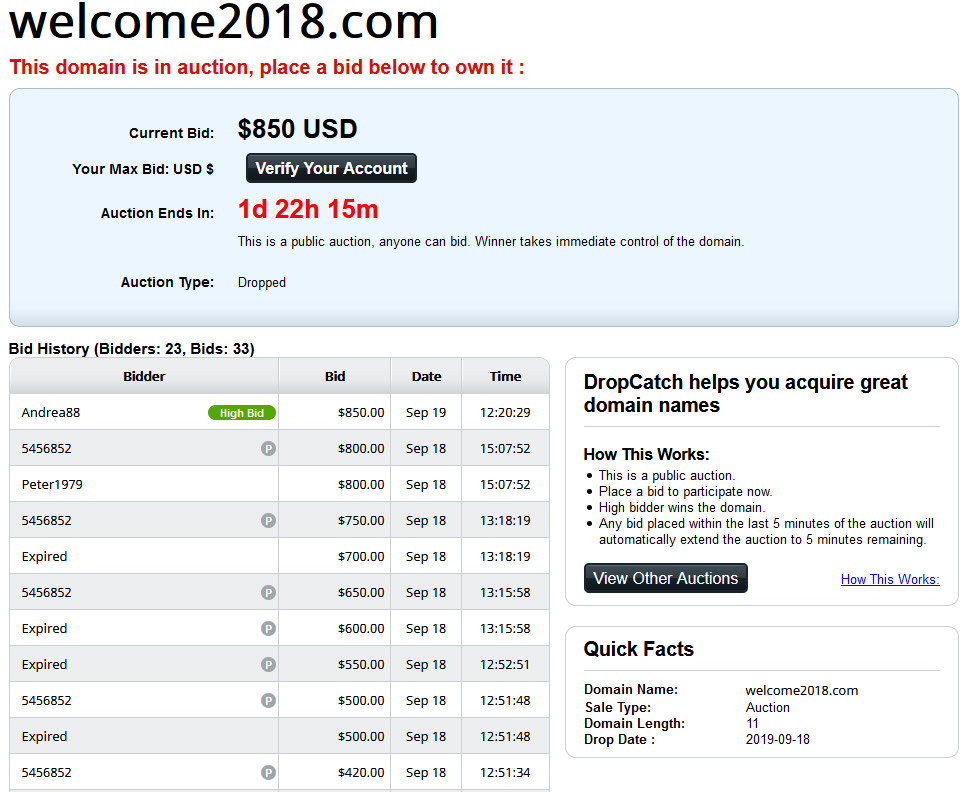 Update: Auction ended at $18,050 dollars with the winner being DropCatch user "johndomain" – we'll have to see if the auction gets paid.

Copyright © 2020 DomainGang.com · All Rights Reserved.
Comments
7 Responses to "#welcome2018 .com at #DropCatch : LOLOLOLOL"