Wondermind.com: Selena Gomez's #domain was sold by HugeDomains
Pop star and actor Selena Gomez announced the launch of her new venture, Wondermind, a platform focused on connecting people with educational resources and ending the stigma around mental illnesses.
Gomez teamed up with her mother, Mandy Teefey, and Daniella Pierson to create the media company, set to launch in February 2022. The company is accepting registrations for the preview at Wondermind.com. Says the lander:
Here at Wondermind, there's no judgment. Just progress. Keep going, you'll get there—and one day before you know it, it will all be second nature.
Registered in 2012, the domain Wondermind.com was in the possession of HugeDomains, that most likely sold it on or around November 2, 2021. The domain existed as early as in 1999 but it dropped and was re-registered several times since.
There is no information about the cost of Wondermind.com but we'd estimate it in the $2,200 to $15,000 dollar range, based on how HugeDomains prices similar .com domains that begin with "Wonder" and are 10 letters in length.
It comes to show that HugeDomains possesses a portfolio of affordable domains that appeal to domain investors and end-users alike. 😀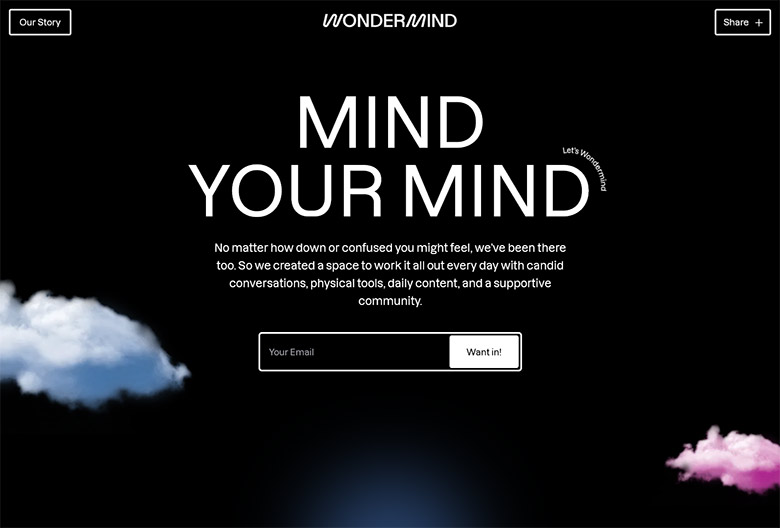 Copyright © 2022 DomainGang.com · All Rights Reserved.
Comments
One Response to "Wondermind.com: Selena Gomez's #domain was sold by HugeDomains"