#Zaw Pizza closed down – #Telepathy acquired ZAW.com
When a brick and mortar business such as Zaw Pizza closes its doors, it's time to acquire their domain – if it's a premium one.
In this case, Telepathy, Inc. has acquired ZAW.com, a three letter .com domain registered in 1995.
In a related post, Nat Cohen, founder of Telepathy, Inc., stated:
My recent domain acquisitions were long held by end-users and first registered between 1993-1996. Most premium domains were first registered 25 yrs ago or more.

Many of the original owners are ready to retire or their businesses have been sold. These domains are turning over now.
ZAW.com is a great set of letters, and while Seattle based Zaw Pizza will be missed, the domain name is a good investment for any future buyer that would like to start a new business using the "ZAW" acronym.
Congratulations, Nat, for the acquisition of ZAW.com! 😀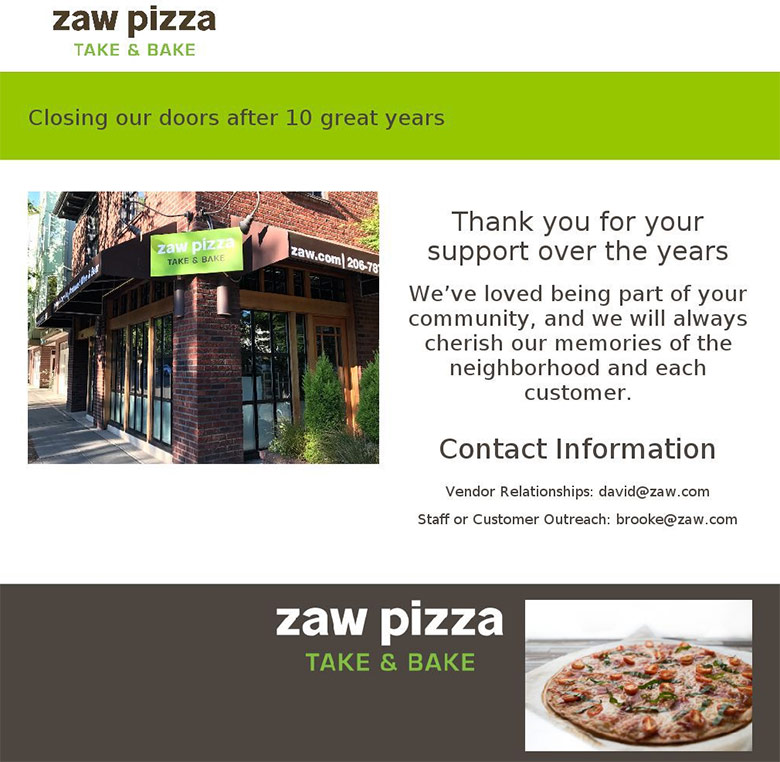 Copyright © 2022 DomainGang.com · All Rights Reserved.
Comments
One Response to "#Zaw Pizza closed down – #Telepathy acquired ZAW.com"