Domainer Comics: How to double your #domain portfolio overnight!
Welcome to another edition of Domainer Comics, the open-ended, fun coverage of current domain industry events.
If you missed any prior installments of the DomainGang comic series, you can catch up here.
Today's comic is about the crazy market for "meta domains" and it's all Facebook fault. 😀
Do you have any "meta domains?" If so, list them here. Good luck!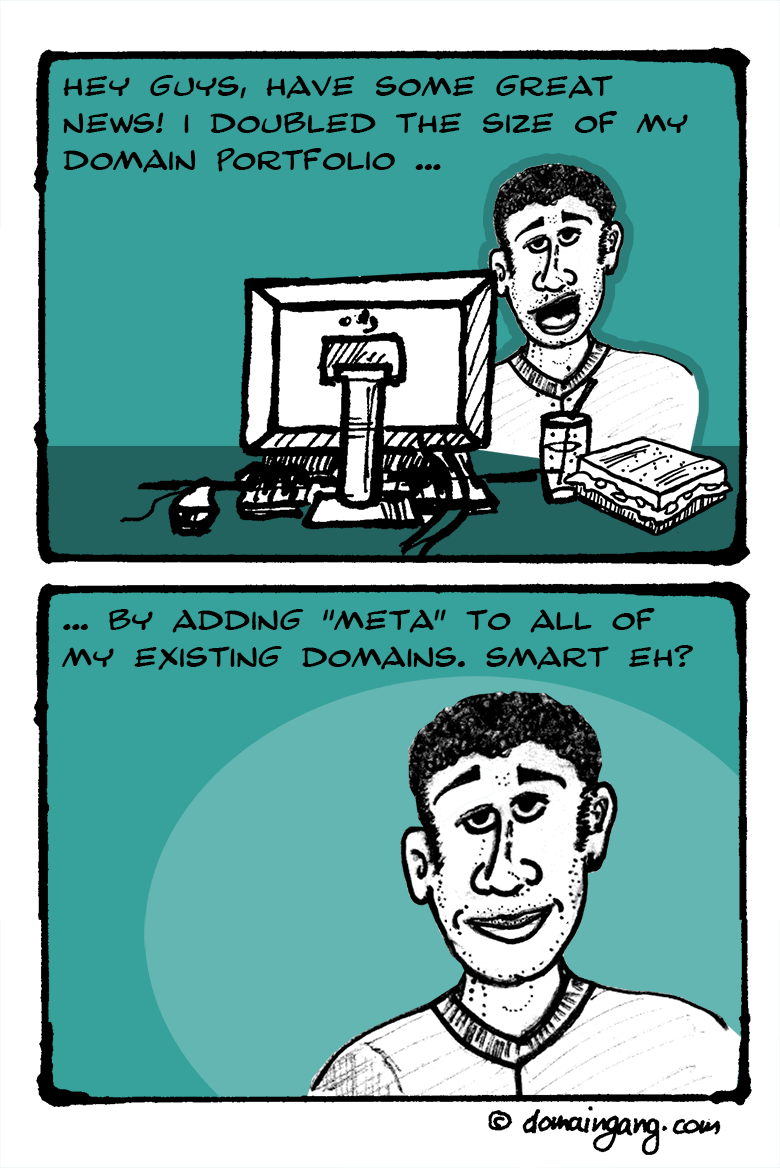 Copyright © 2023 DomainGang.com · All Rights Reserved.
Comments
3 Responses to "Domainer Comics: How to double your #domain portfolio overnight!"