The USDOJ seized more #domains used by a foreign terrorist organization
The United States has seized the domains Aletejahtv.com and Kataibhezbollah.com, that hosted websites utilized by Kata'ib Hizballah, a Specially Designated National and a Foreign Terrorist Organization. The domains are registered on GoDaddy and Name.com, and used Cloudflare as DNS proxy.
This domain seizure follows a recent operation to take down similar domains used by terrorists.
"Seizures like these are critical to preventing designated entities and terrorist organizations from using U.S. websites to recruit new members and promote their twisted world views," said Assistant Attorney General for National Security John C. Demers. "While this case is a reminder that terrorists don't need to step foot in our country to further their aims, today's actions show that the Department will do what it takes to stop them."
The seizure was investigated by the Department of Commerce, Bureau of Industry and Security.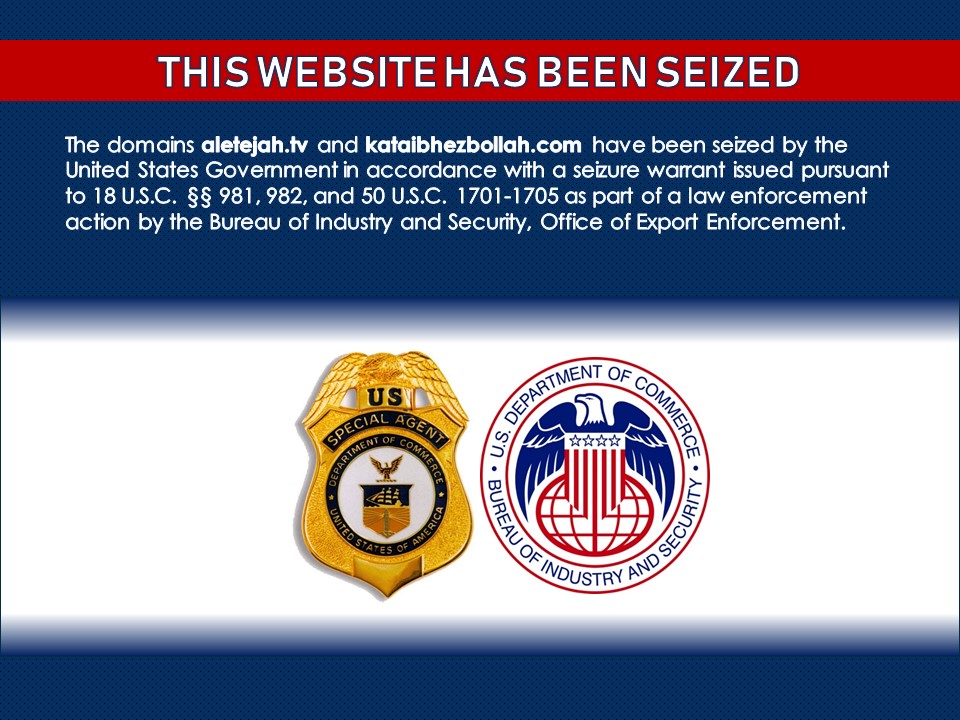 Assistant U.S. Attorneys from the Northern District of Georgia, Assistant U.S. Attorneys from the Eastern District of Virginia, and trial lawyers from the Department of Justice National Security Division prosecuted the seizure.
"The internet is continuously updating with new threats to our nation's safety, but we will continue to rise and meet this challenge," said G. Zachary Terwilliger, U.S. Attorney for the Eastern District of Virginia. "The success of this seizure should serve as a message to others that would threaten the safety of our communities: We will continue to fight terror groups and their propaganda no matter the domain."
For the full press release by the US Department of Justice visit Justice.gov.
Copyright © 2023 DomainGang.com · All Rights Reserved.