Affiliate.com operators file for the registration of the matching mark
Prophetably, Inc., operators of the ultra-premium domain name Affiliate.com, have filed for the registration of the matching mark, AFFILIATE.COM, at the USPTO.
Color is not claimed as a feature of the mark. The mark consists of two circles intertwined in a chainlink manner, with one circle appearing above the other, and both enclosed within a square box with rounded edges, appearing to the left of the literal element.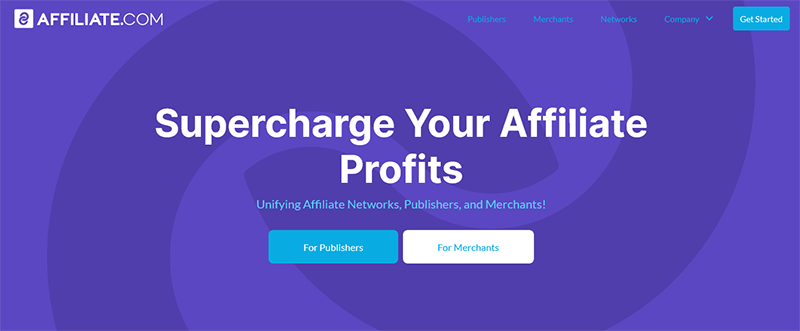 The mark's application is related to the following products/services:
Advertising services; Advertising, promotion, and marketing services in the nature of providing consumer demand aggregation services for driving sales of others' goods; Internet advertising services; Marketing services in the field of digital commerce; Promoting the goods and services of others through search engine referral traffic analysis and reporting; Providing a searchable online advertising guide featuring the goods and services of other on-line vendors on the internet; Web site traffic optimisation.
The domain name Affiliate.com was acquired in early 2022. At the time, no information about the buyer was available; the eventual launch of the Affiliate.com web site reveals the following:
The company was co-founded by David Shapiro and Josh Silberstein.
Affiliate.com optimizes and streamlines merchant and publisher relationships, providing a unified platform that brings merchants and publishers together, offering a unified view to tens of thousands of merchants and 1 billion+ products.
Applying for the registration of matching marks is an ongoing trend among owners of generic domain names, following the decision by SCOTUS on the Booking.com trademark application.
Since then, dozens of generic domain names have been applied to be registered as trademarks, inclusive of the TLD.
As of January 5th, 2021, BOOKING.COM is a registered trademark with the USPTO.
Will these applications become the new norm? Watch this video from NamesCon Online 2020.
Copyright © 2023 DomainGang.com · All Rights Reserved.