Hi.com applies for the registration of the mark HI.COM with the USPTO
The operators of the ultra-short, ultra-premium domain Hi.com have applied for the registration of the matching trademark, HI.COM, with the USPTO.
Filed with an "intent to use" clause, the mark was applied for services related to cryptocurrency. Here it is in part:
IC 009. US 021 023 026 036 038. G & S: Downloadable computer software for providing financial services, namely, online trading of cryptocurrency, Forex and stock trading, banking services including savings, investment, and digital payment services, conversion of currencies including converting fiat currencies into digital assets, transmission of currencies, offering a spot trading exchange, authentication and verification services for financial transactions, electronic payments, providing digital currency for use by members of an on-line community, and providing digital currency used to operate and build application and blockchains
The domain changed hands in late 2018 or early 2019 via domain brokers, Maven Domains.
At the time, a $2.2 million dollar price was mentioned. Later on, the domain was apparently resold to a Hong Kong based platform. However, the fresh trademark application was made by Singapore based Hi IP Services PTE. LTD.
Was the domain Hi.com or the venture resold?
Interesting to note: As late as in September 2021, Hi.com was in the possession of Escrow.com and its domain escrow (domain concierge) service, indicating that Escrow.com handled a recent, sizable transaction, or payments made over a period of time.
Securing a short Twitter handle consisting of just two letters would be impossible. Hi.com uses @hi_com_official for its Twitter activities.
Why was the domain name Hi.com applied for as a trademark with the USPTO?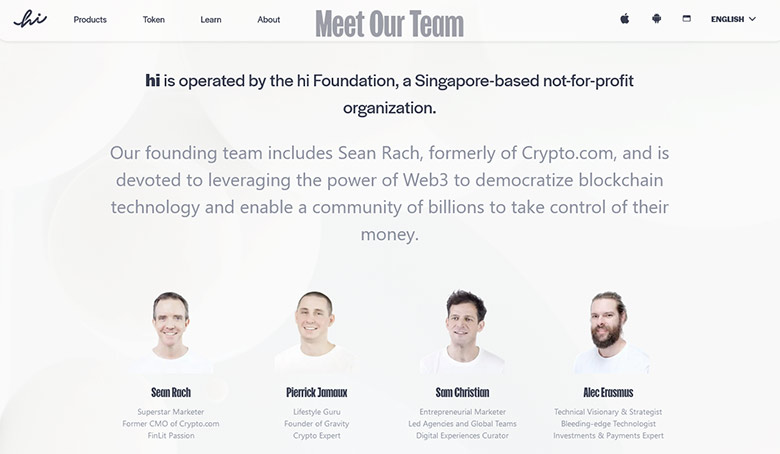 It's an ongoing trend among owners of generic domain names, following the decision by SCOTUS on the Booking.com trademark application.
Since then, dozens of generic domain names have been applied to be registered as trademarks, inclusive of the TLD.
As of January 5th, 2021, BOOKING.COM is a registered trademark with the USPTO.
Will these applications become the new norm? Watch this video from NamesCon Online 2020.
Copyright © 2023 DomainGang.com · All Rights Reserved.