Motivated.com operators file trademark registration application
Motivated Inc., operators of the ultra-premium domain name Motivated.com, have filed a trademark registration application for the matching mark, MOTIVATED.COM.
The mark consists of standard characters, without claim to any particular font style, size, or color. The application at the USPTO was filed with an "intend to use" note, for the following products/services:
Downloadable computer software and downloadable mobile applications for collecting, organizing, obtaining, and managing patient information; Downloadable computer software and downloadable mobile applications to perform telemedicine.
Online Pharmaceutical services, namely, processing and fulfilling online prescription orders; online retail store services featuring over-the counter medications and medical supplies; specialized retail pharmacy services for patients with particular medical conditions; referral services provided via a secure online platform for purposes of bringing together patients and healthcare providers; medical and physician referral services; providing an online database of patient medical information to facilitate sharing and communication between patients and medical providers.
Telemedicine services; Providing online information in the fields of medical care; online medical services including arranging of medical assessment and treatment; Providing on-line medical information through the compilation of medical reports; on-line medical counselling services; medical information retrieval services, namely, providing online medical record analysis services designed to provide patients with custom tailored information about the range of possible diagnoses and therapies associated with a defined set of symptoms; online pharmaceutical advice and dispensary services, namely, dispensing of pharmaceuticals; online medical and nursing services for the elderly; online nursing care services; provision of medical services via an online portal or website; providing internet-based medical information for patients on medical issues and procedures; providing an interactive patient and caregiver website for relay of information about disease symptoms and medical experiences for patient support and community; information, advisory and consultancy services provided in relation to the aforesaid.
The domain name Motivated.com was registered in 1997. It appears to have been sold on or around May 2nd, 2023. There are no sales records of the domain Motivated.com at NameBio but we can safely assume that it was sold, either on Sedo or Afternic.
The web site at Motivated.com displays a "Coming soon" note with a parallax effect of galaxy stars.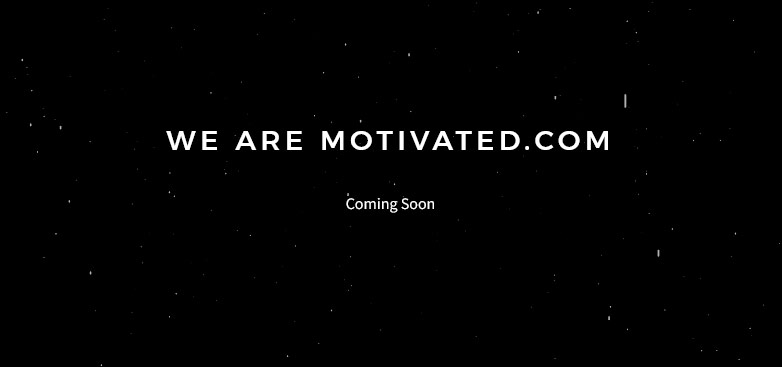 Applying for the registration of matching marks is an ongoing trend among owners of generic domain names, following the decision by SCOTUS on the Booking.com trademark application.
Since then, dozens of generic domain names have been applied to be registered as trademarks, inclusive of the TLD.
As of January 5th, 2021, BOOKING.COM is a registered trademark with the USPTO.
Will these applications become the new norm? Watch this video from NamesCon Online 2020.
Copyright © 2023 DomainGang.com · All Rights Reserved.