Onlycom: Missing a dot, "COM" trademark applications surge at the #USPTO
Several recent trademark applications at the USPTO are seeking the registration of marks that end in "COM" as a three letter suffix matching the TLD. But there is no dot before the "COM" part.
What do they have in common?
Most of them are applications by Chinese entities, for products that seek to belong under a new brand that isn't just a pile of random letters.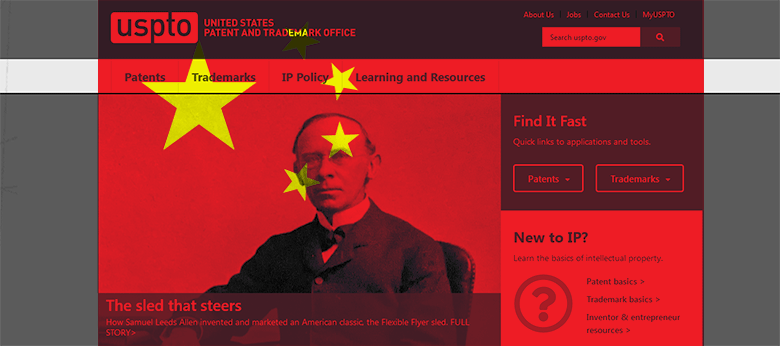 The most recent example we could find was for Onlycom, a stylized mark application for a wide variety of products from China:
Amusement game machines; Amusement park rides; Appliances for gymnastics; Athletic supporters; Board games; Dolls and accessories therefor; Electric action toys; Exercise machines; Fishing tackle; Inflatable swimming pools; Nets for ball games; Rackets and strings for rackets; Swimming aids, namely, pool rings, arm floats for recreational use; Table-top games; Toy cars; Toy cookware; Toy for pets; Toy models; Toy tools; Wrist guards for athletic use.
As opposed to the "Onlycom" application, the operators of the domain Only.com are creators of fashion products such as clothing. Their ONLY brand is unrelated to the Onlycom mark application that does not touch clothing in its application—for now.
There are many of these "COM" trademark applications and here's a quick list:
None of these trademark applications were submitted by the parties owning the .com domain that would match the keyword sans the "com" part. Definitely an ongoing trend we'll be keeping an eye on!

Copyright © 2023 DomainGang.com · All Rights Reserved.
Comments
One Response to "Onlycom: Missing a dot, "COM" trademark applications surge at the #USPTO"