Pie.com: Operators apply for the registration of the matching trademark
The operators of the ultra premium domain name Pie.com have applied for the mark's registration, PIE.COM, at the USPTO.
This intend to use application was filed by an entity called Safeside, Inc., apparent owners of the domain Pie.com, for the following products and services:
Hats; Pants; Shorts; Sneakers; Socks; Underwear; Sweatshirts; Hooded sweatshirts; Short-sleeved or long-sleeved t-shirts; Sports jackets
Compiling indexes of information using blockchain technology
Entertainment services, namely, providing information by means of a global computer network in the fields of celebrities, entertainment, and popular culture
Registered in 1997, the domain Pie.com is currently listed on Afternic; in recent years it was listed for sale with an $8.35 million dollar price tag. There are no records of a sale that might have occurred and there are no changes to the domain's primary records since at least 2020.
Pie is a very common dictionary word and this three letter .com could command millions of dollars if sold.
Why was the domain name Pie.com applied for as a trademark with the USPTO?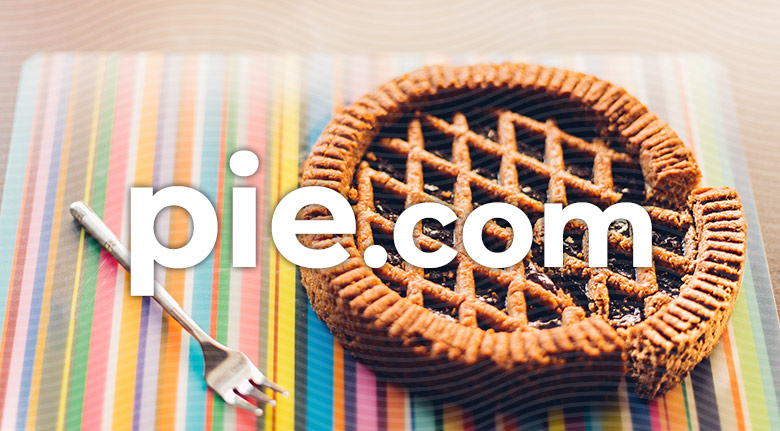 It's an ongoing trend among owners of generic domain names, following the decision by SCOTUS on the Booking.com trademark application.
Since then, dozens of generic domain names have been applied to be registered as trademarks, inclusive of the TLD.
As of January 5th, 2021, BOOKING.COM is a registered trademark with the USPTO.
Will these applications become the new norm? Watch this video from NamesCon Online 2020.

Copyright © 2022 DomainGang.com · All Rights Reserved.