Almost #Bollywood : #GoDaddy video in #India celebrates 1 million customers
GoDaddy has created a new video for its Indian audience, in celebration of achieving 1 million customers in India.
The video is part in the Hindi language, part in Hindi with English words, and part in full English.
"GoDaddy empowers our customers – one MILLION to date! – to move forward with their ideas online. We salute your courage. We salute your resolve. We proudly partner with you."
There is no doubt that GoDaddy has changed from its saucy past, when buxom GoDaddy girls showing off their curves was the standard approach to doing business.
Says, the video:
"Jab apne business karne ka tareeka badalna ho, we at GoDaddy are your partners online. We're a million customers strong today in India, aur iss mukaam tak pahuchna aapke bina namumkin thha. Thanks to all of you and with your support we only plan on getting stronger. Here's to empowering Indian businesses come online, here's to celebrating the spirit of doing business, here's to celebrating the spirit of a million customers."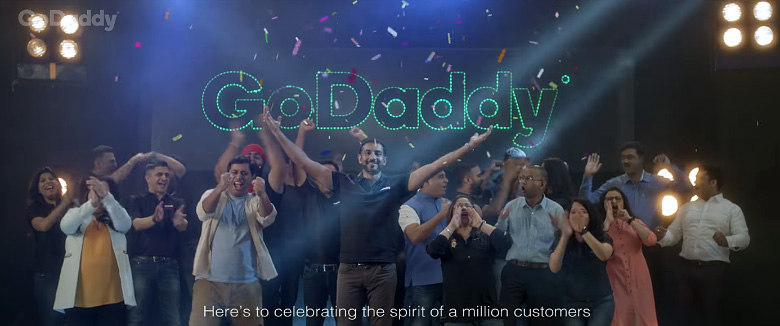 Enjoy the GoDaddy video for India below – not exactly Bollywood, but still good. 😀

Copyright © 2021 DomainGang.com · All Rights Reserved.
Comments
2 Responses to "Almost #Bollywood : #GoDaddy video in #India celebrates 1 million customers"