China wins 22678.COM : Sold for $15,755 dollars on #DropCatch
Five digit .com domain, 22678.com, was auctioned off on DropCatch, where it closed at $15,755 dollars.
The NNNNN .com dropped unexpectedly in August, and DropCatch caught it. Numeric domains attract Chinese domain investors like bees to pollen, and this time around Alibackorders won it. There was some final crossing of swords with another of China's bidding pools, the infamous "First."
What is "Alibackorders" you might ask, so here's a hint.
How well did that auction perform?
According to data from NameBio, the sale of 22678.com ranks as the #7 NNNNN .com sale in 2020.
Among the Chinese, some numeric domains sell higher than others, due to their ability to form words or phrases using the numeric keypad.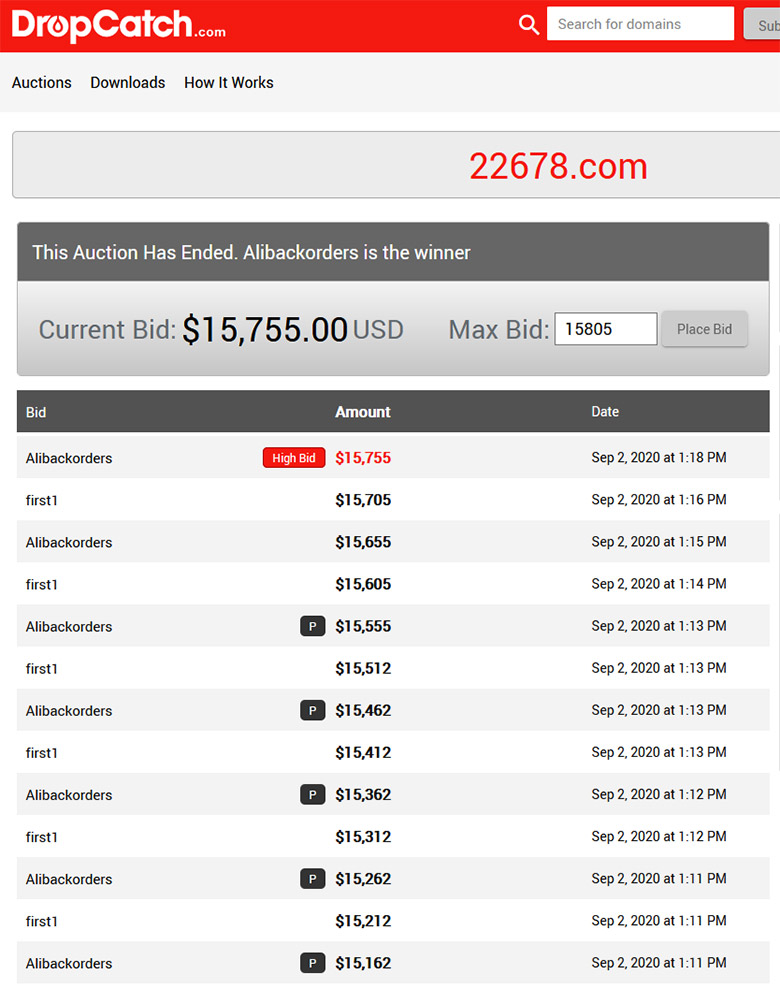 Copyright © 2022 DomainGang.com · All Rights Reserved.