#Coinbase crashes as #Bitcoin price shoots through the roof
Coinbase, a popular cryptocurrency exchange, crashed moments ago due to apparent record traffic.
During the past hour, the price of Bitcoin skyrocketed on the exchange, reaching more than $19,000 dollars.
Domain investors that have been supporting BTC, such as Drew Rosener, must be really happy with the popular cryptocurrency's current levels – truly stratospheric!
The issue with Coinbase has not been resolved currently. Regardless, time to take a poll among domain investors:
Loading ...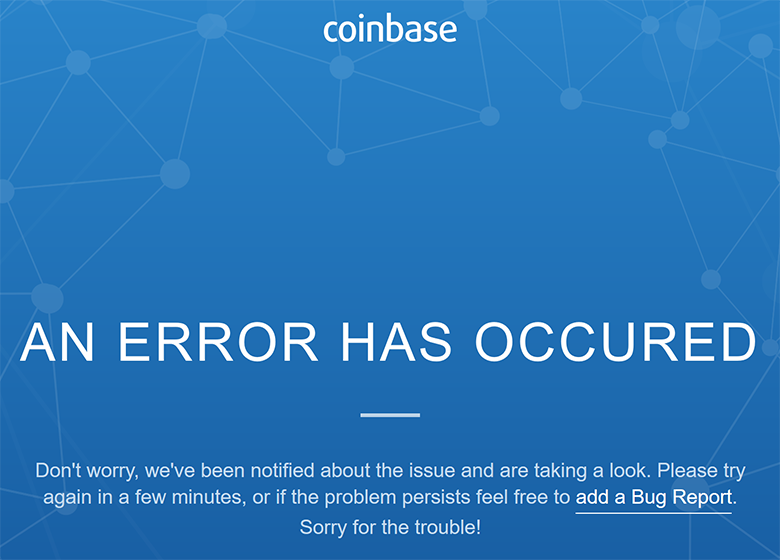 Update: Partial functionality has resumed; at the same time, the price of Bitcoin has plummeted to $15,000 dollar levels at the exchange. Coinbase has suspended some transactions for now.
Copyright © 2023 DomainGang.com · All Rights Reserved.
Comments
2 Responses to "#Coinbase crashes as #Bitcoin price shoots through the roof"