DENIC : Germany and .DE domains celebrate 35 years on the Internet
This week, Germany celebrates its 35th anniversary on the Internet. It was the 10th country to secure its national ccTLD, dot .DE.
On November 5, 1986, the country code .DE (ccTLD) was delegated by the IANA, enabling the beginning of the internet in the Federal Republic of Germany (Deutschland.) By 1988, the only .DE domains registered were dbp.de. rmi.de, telenet.de, uka.de, uni-dortmund.de, and uni-paderborn.de.
Counting more than 17 million registered domains, .DE ranks among the top 3 ccTLDs with a clear geographic focus worldwide.
Whether you are a private individual, an association, a small business or a corporate group, whether you are at home in Germany or abroad: .DE domains are open for registration to all!
DENIC and InterNetX are celebrating the occasion with week-long festivities.
Happy anniversary, Germany! 😀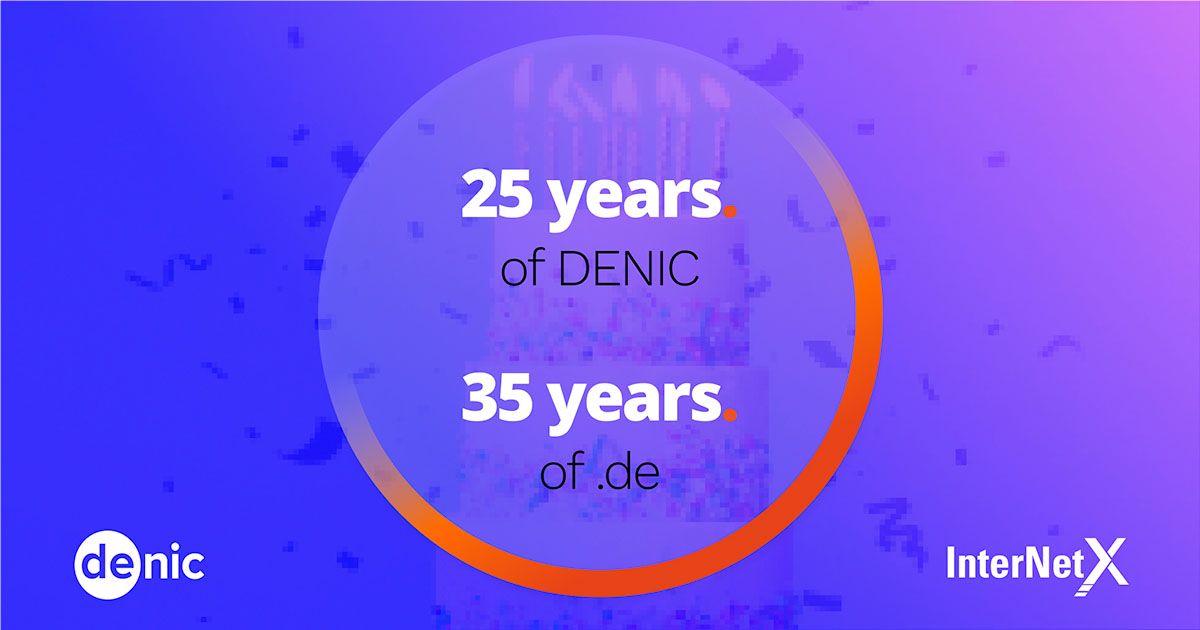 Copyright © 2022 DomainGang.com · All Rights Reserved.