#Domain broker profile : BrokersCrowd
It's time to get acquainted with domain brokers that have established themselves in the industry, and we begin this open-ended series with BrokersCrowd.
BrokersCrowd specializes in high value, premium domain sales and acquisitions.
The brand operates from the domain name BrokersCrowd.com and the company was founded in 2014 by Frank Aiello.
Its founder is a seasoned sales and business development professional with over fifteen years of experience in advertising, media, IT, technology, recruiting, and blockchain industries. He has been credited with over $100 million in revenue with expertise in monetizing new technologies, developing strategic partnerships, and driving organic sales growth. Frank Aiello has worked for Sedo and Domain Holdings as the director of sales.

The domain brokerage specializes in domain name sales and acquisitions, and offers several portfolios of domains for sale: Generic domains, performance portfolios and others.
Some of these top tier domains include Anxiety.com, Venice.com, Helmets.com and Persian.com.
Find out more by visiting BrokersCrowd.com.
Want to be featured as an established domain broker? Contact us with additional information about your company, background and services.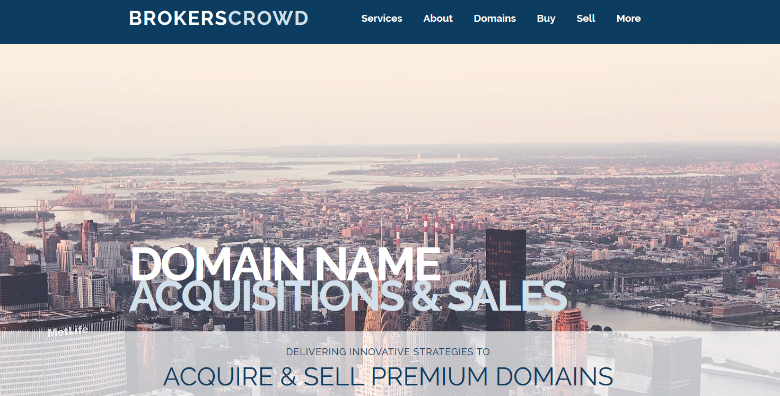 Copyright © 2021 DomainGang.com · All Rights Reserved.