#Domain devaluation : You can now buy #Rams .com for six figures!
As long as we can remember, Rams.com was listed for sale with a price of between $1,000,000 to $1.8 million dollars – in other words, seven figures.
Adam Dicker's animal domain gained notoriety after football fans looking for The Rams triggered an ESPN article about the generic qualities of domains. In that article, Dicker stated he acquired the domain due to his "love for the animals."
Pause for a chuckle.
Not everyone shares the same opinion, and to this date it's baffling that football team owners such as the Dallas Cowboys don't spend the cash to acquire the generic, to reap its traffic and avoid fan confusion.
It seems that Rams.com is now listed for "only" $350,000 dollars at Sedo, and that's the BIN price. You can still enter your "best price," negotiating for less.
In other words, one can buy Rams.com right now for considerably less than its asking price of five months ago, when it was still "developed."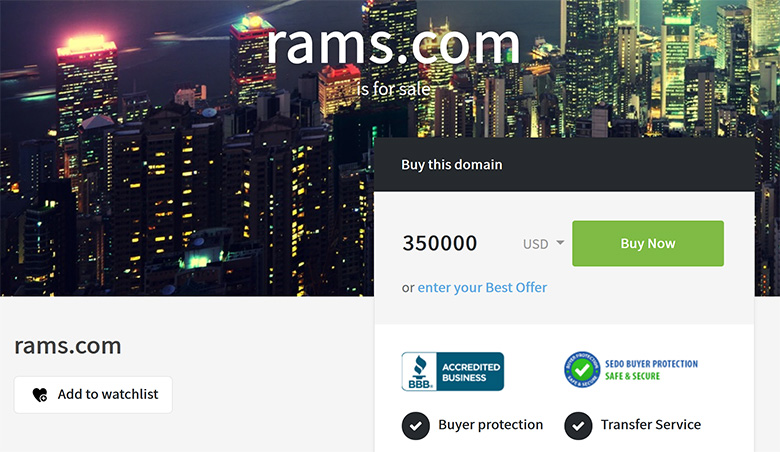 Copyright © 2023 DomainGang.com · All Rights Reserved.
Comments
2 Responses to "#Domain devaluation : You can now buy #Rams .com for six figures!"