Domain sightings: #Peloton company's actual web site on display
Domain sightings are random encounters with domain names in the real, 3D world. These encounters occur when we come across a domain name on vehicles, business or street signs, and tangible products and packaging. We group these domains in .com domain sightings, and every other ccTLD, gTLD, and TLD.
This time around we came across Peloton, a famous and ultra popular manufacturer of electric bikes. Elliot Silver swears by Peloton but we prefer the Nordic Track bikes.
Regardless, Peloton does not own the matching .com domain, Peloton.com. They operate from OnePeloton.com as seen in the picture below.
We can't estimate the amount of traffic that the wrong domain gets, but based on the brand's popularity, it should be substantial.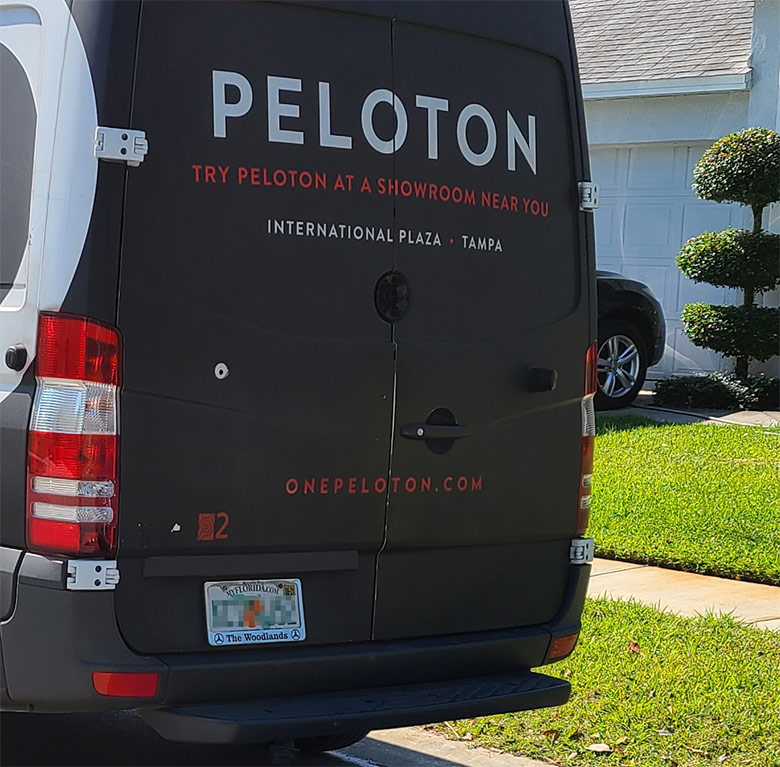 Copyright © 2022 DomainGang.com · All Rights Reserved.