#Domain sightings : Salata.com is all about #salads and #Sedo helped
Domain sightings are random encounters with domains "in the wild."
Such unexpected instances of domain names in the physical world – and not on the internet – are split into two categories: dot .com domain sightings, and everything else.
We often come across vehicles, business signs, and other products bearing domain names. Today, it's the turn of Salata.com.
The word "salata" is used in Greek and Turkish for salad, with an origin in Italian insalata. Salata.com is a service providing salads for every taste. They also offer salads as a catering service, hence the path at Salata.com/catering in the photo we took below.
It's interesting to note, that while Salata.com is a domain name registered in 1994, it wasn't acquired by the Salata company until 2013, at Sedo, where it sold for $24,500 green dollars! The company was previously using the domain MySalata.com.
Who says domain sightings are not educational? 😀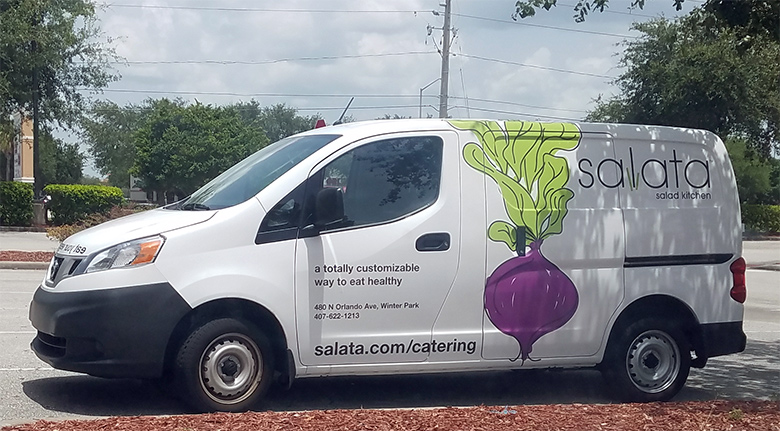 Copyright © 2023 DomainGang.com · All Rights Reserved.