Domains as collateral : Francois revives Lend.ME
In April of this year, French domain entrepreneur, Francois Carrillo, pulled the plug on Lend.ME.
Shutting down the money loaning service, aimed at domainers in need of a short term loan with domains as collateral, was only temporary.
At the time, Francois had stated that people with "bad domains" were those in need of a loan, thus leading to very few completed transactions.
But now, Lend.ME is back, and hopefully it will receive loan applications from domain investors with better domain names.
How does it work?
According to Lend.ME:
Fill out a loan request at no charge. Your listing will be made available to our lenders for one month.
If our members find that your loan request is of interest, then they will contact you with their best offer (amount and interest rate).
You are in control, you decide, if you accept an offer then the loan process starts, otherwise your request remains active for one month.
To review the options available, visit Lend.ME.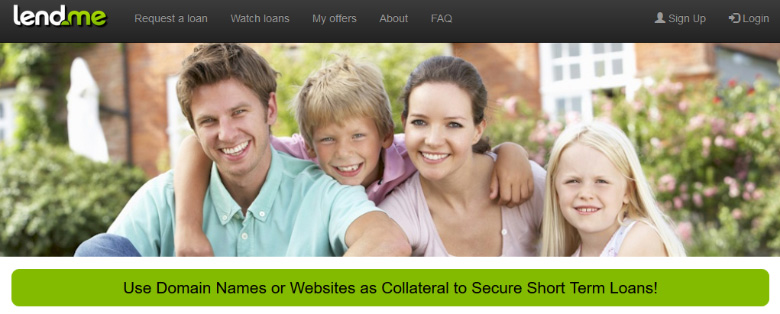 Copyright © 2021 DomainGang.com · All Rights Reserved.
Comments
2 Responses to "Domains as collateral : Francois revives Lend.ME"