Dot .com #domain sightings : #Rinaldis AC for when your wife is hot!
As domain investors and enthusiasts, we keep track of domain names emblazoned on vehicles; these domain sightings fall into two main categories: dot .com, and everything else.
It goes without saying that we take all photos while being stationary, as safety comes first, and we strive to commemorate the domain sighting for our readers.
In the heart of summer, your wife is hot, so do something about it: call Rinaldi's AC.
These guys offer a wide range of solar and energy saving solutions, via their web site, Rinaldis.com that is built on a domain registered in 1999.
According to their web site:
Rinaldi's has been the "Quality Leader" in air conditioning system design, installation and service since 1969 and is licensed and bonded by the state of Florida, license #CAC055565. Our superior team of Quality Trained Technicians, Installers and Comfort Consultants can assist you in every aspect of your air conditioning concerns.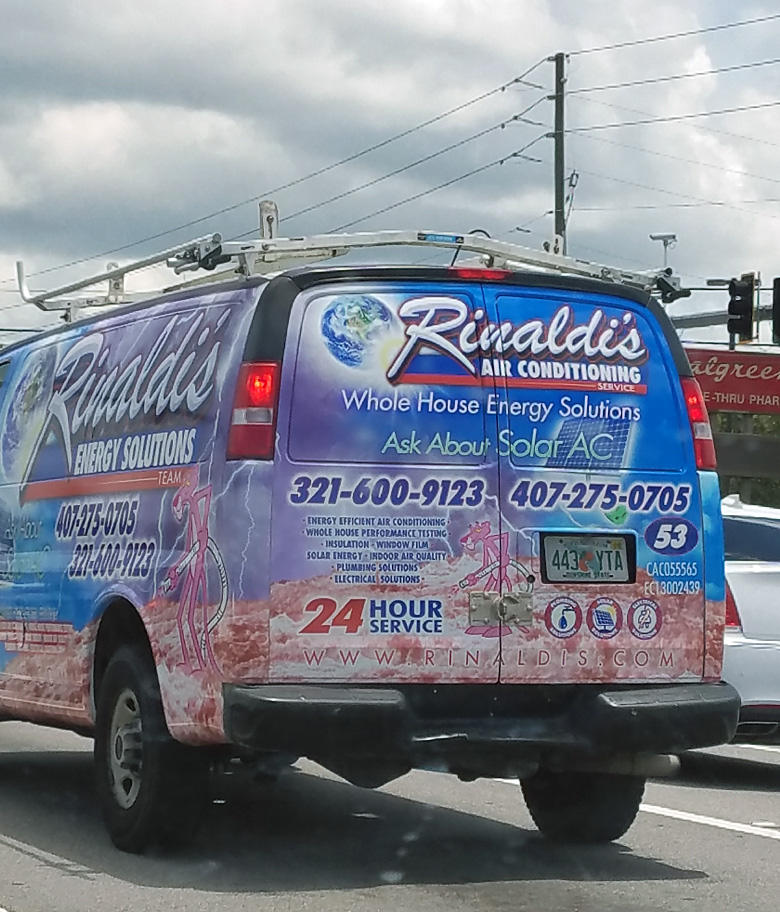 Copyright © 2023 DomainGang.com · All Rights Reserved.