Dot .com #domain sightings : #Spectrum .com on a vehicle
As domain investors and enthusiasts, we keep track of domain names emblazoned on vehicles; these domain sightings fall into two main categories: dot .com, and everything else.
It goes without saying that we take all photos while being stationary, as safety comes first, and we strive to commemorate the domain sighting for our readers.
This time around, we have an Internet services and cable TV provider, Spectrum.
The company was formed when Charter Communications acquired Time Warner Cable two years ago. In 2014 they acquired the domain Spectrum.com in a possible multi-million dollar sale.
Charter Communications is very protective of its Spectrum brand, as this failed UDRP shows.
Without further ado, the photo of the domain: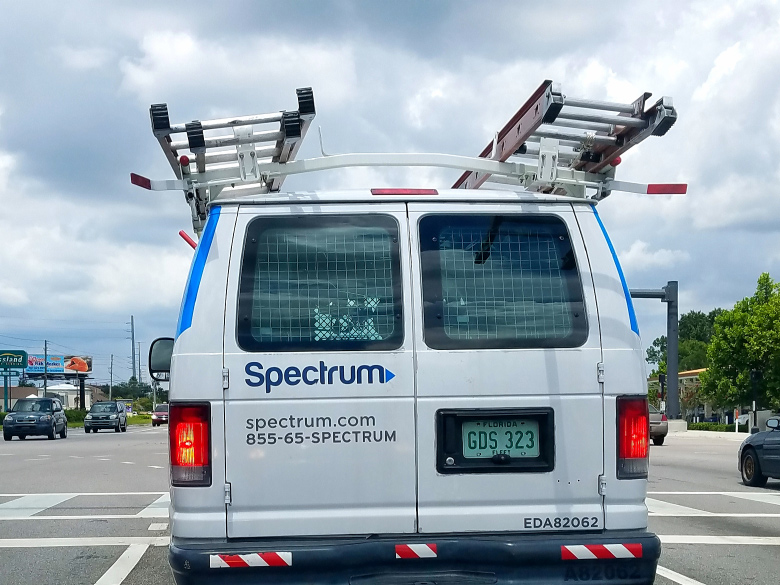 Copyright © 2023 DomainGang.com · All Rights Reserved.