Dot .io #domain names are trending—Here's why
Ever since the first registration of a dot .io domain in 1997, the ccTLD that Google treats as "generic" has grown to more than 1,100,000 domains.
Seen as a reference to "input/output" and thus attracting the computer crowd, the popular extension carries several characteristics, making it appealing to tech companies, gaming and e-sports websites, and even cryptocurrency and blockchain businesses.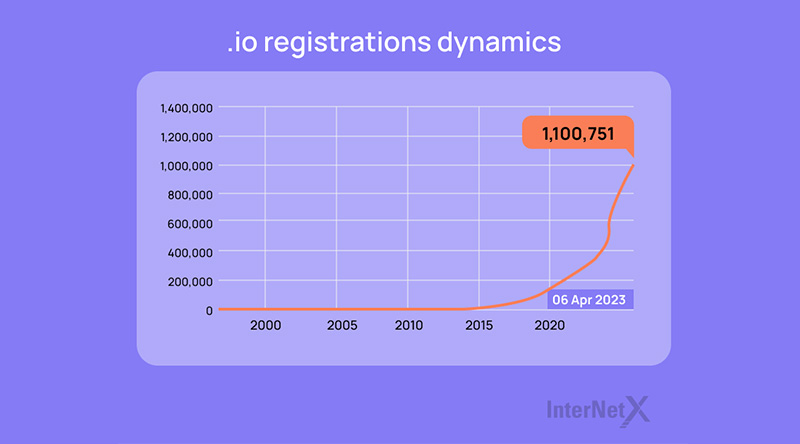 Here are some facts about .io domain names:
According to WHOIS information in IANA, the first domain name under .io was registered in 1997, when Levi Strauss & Co. registered the domain levi.io.
The unique branding opportunities provided by the .io TLD, which has strong ties to input/output (I/O) technology.
The .io TLD's history, which dates back to its assignment to the British Indian Ocean Territory (BIOT) in 1997.
The impressive growth of .io, boasting 1,089,147 registered domain names as of March 2023 and a 32% YoY growth.
Most .io domains are hosted in the USA, India and Germany.
Just over 40% of websites with a .io domain name are available for indexing by search engine spiders.
Want to know more facts and figures about .io domains?
Simone Catania, Global Content & Communications Manager at InterNetX, has written an extensive article that covers just that.
Copyright © 2023 DomainGang.com · All Rights Reserved.