Escrow.com: Domain Investment Index Q3/2023 – Here are the metrics
Escrow.com has just unveiled its Domain Investment Index for Q3/2023. This quarter witnessed a slight dip in the total domain name volume on Escrow.com, moving from $89 million in Q2/2023 to $85 million in Q3/2023.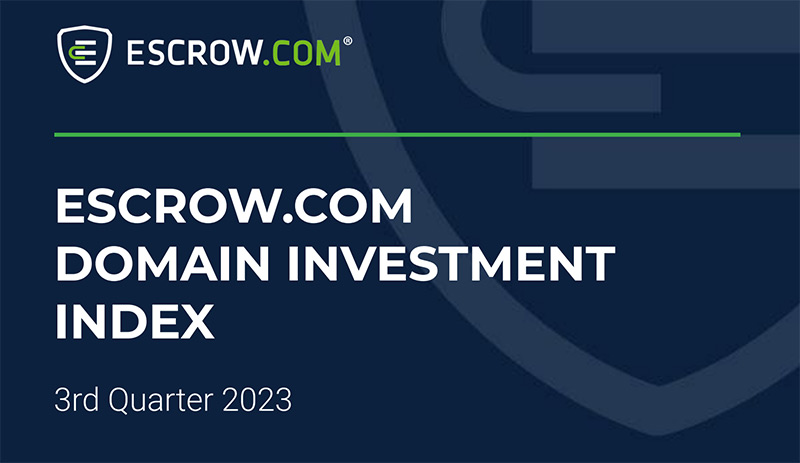 Across most domain categories, the median price has remained consistent with the previous quarter.
Notable highlights include:
Domains featuring hyphens experienced a surge in value, reaching $1.12 million compared to Q2/2023 at $223,000.
Following the record high median price of $300,000 for four-number .com domains in Q2/2023, it has now reverted to $25,000, aligning with its typical levels in previous quarters.
The value of dot .ai domain names decelerated in Q3/2023, decreasing to $1.3 million from the Q2/2023 figure of $1.8 million.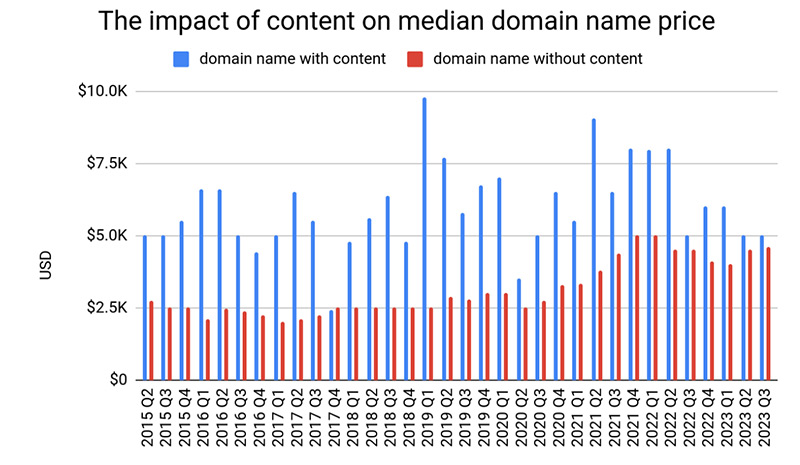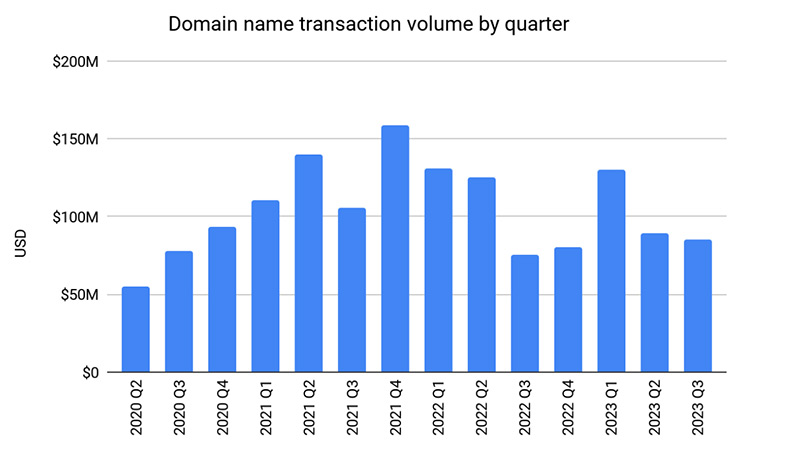 For a more detailed overview, please access it online.
Copyright © 2023 DomainGang.com · All Rights Reserved.