Global #Domain Report : #Sedo and #InterNetX release new industry data for 2020
Sedo and InterNetX – our kind sponsors – have collected, processed, and analyzed the domain industry's data, producing the "Global Domain Report" for 2020.
The 38-page report is based on internal data analysis of more than 130 million domains, and has been enriched with data verified from third party sources.
The Global Domain Report provides insights on the status quo of the domain industry, the ongoing trends of the global domain market, and provides valuable views on potential market and business opportunities.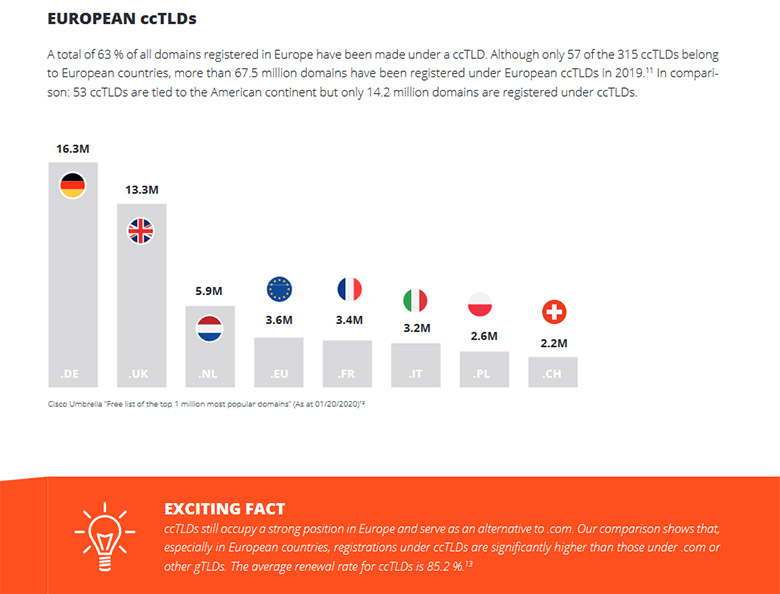 Having such detailed metrics about domains in a well-presented format is an extremely valuable tool for every domain industry professional. We are thankful to Sedo and InterNetX for their hard work on crunching sales and trends data, and for sharing it with the rest of us.
You can download a copy of the Global Domain Report via our link, or from DomainReport.global.

Copyright © 2022 DomainGang.com · All Rights Reserved.