Make #domains Fabulous again – At #NamesCon!
A few weeks ago, Mike Robertson announced that veteran domain registrar, Fabulous.com is a live brand.
Directnic, kind sponsors of this publication, acquired Fabulous.com and they are preparing for its official relaunch later this year.
Two weeks ago, the fine folks at Fabulous.com registered the domain MakeDomainsFabulousAgain.com and they are promoting the Fabulous.com brand during NamesCon 2018, in Las Vegas.
For proof, see below! 😀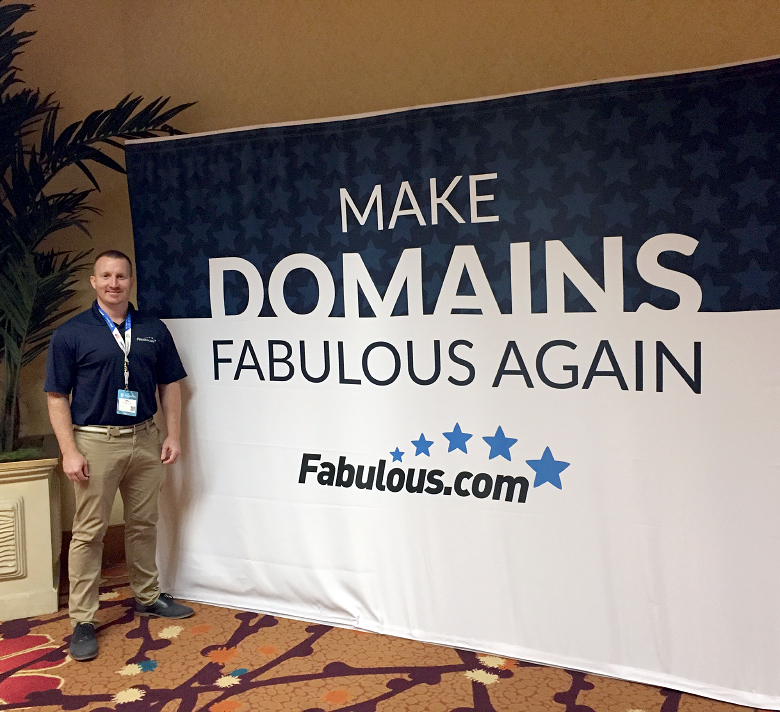 Mike Robertson, whom we once cast in a "Crocodile Dundee 4" parody, also sent us a link to an upcoming new Crocodile Dundee movie!
Check it out, it's fabulous! 😀
Copyright © 2023 DomainGang.com · All Rights Reserved.
Comments
3 Responses to "Make #domains Fabulous again – At #NamesCon!"