NamePost.com: New #domain forum promises to not censor members
NamePost.com is a soon-to-launch domain forum, promising to break away from the paradigm of existing domain forums, such as NamePros and DNForum.
Operated by the founders of Canadian domain forum, DN.ca, NamePost.com aims to launch in January 2022.
Here are some of the characteristics of NamePost.com, which will operate on a newly acquired domain name, as shared by the founder:
We will NEVER censor out links to other websites or competing forums. That goes for the board and within private messages. How you communicate is your choice and NamePost will never interfere with that process.
The board will use PRIVATE MESSAGES not Direct Messages. In other words, all messages will be completely private and nobody will ever look at them or interfere with your private conversations. That is a guarantee and why we call them PRIVATE MESSAGES.
Sales topics will be open with discussions welcome. The domain owner can decide if they want discussions in their sales topic or not.
Sales are private between members and you will NOT be scored publicly on your private dealings.
1 rule – Criticize posts, not members. That is it, you will never be deleted, you can cross post to other websites. There are no complicated rule structures.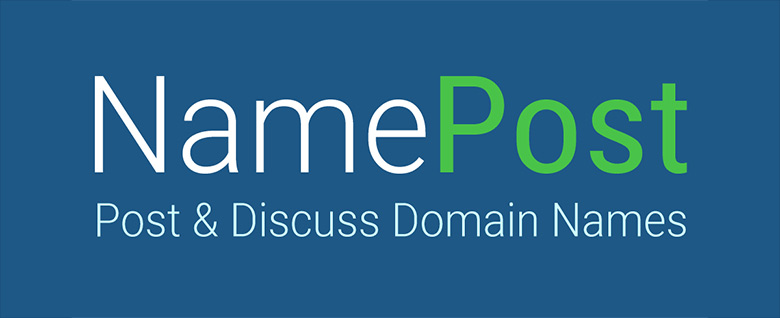 For more details, head over to NamePost.com.
Copyright © 2023 DomainGang.com · All Rights Reserved.
Comments
One Response to "NamePost.com: New #domain forum promises to not censor members"