#NamePros rolls out #NamesCon 2017 highlights in new #domain video
Great things take a while, and in the case of the NamesCon 2017 video highlights it took a year.
Better late than never, as they say, and the NamePros Marketplace production does not disappoint; after editing hours of video footage that was shot during the biggest domain conference of 2017, they rolled out a five minute video!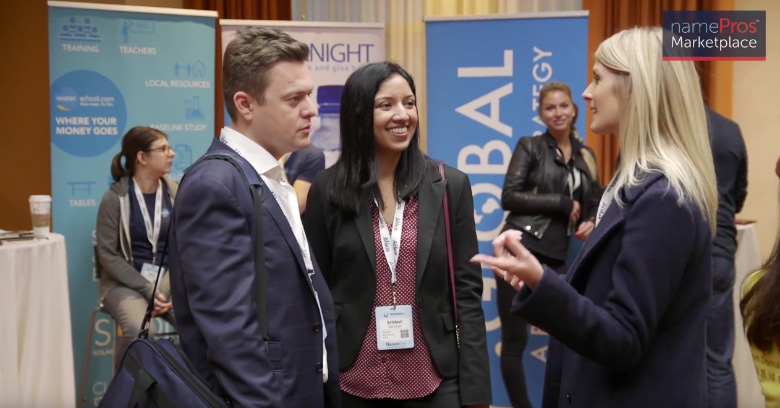 Professionally edited in HD, the NamePros Marketplace production conveys the fun, dynamic atmosphere that took place in Las Vegas, a little over a year ago.
Do you recognize some people from the domain investor community? Let us know! 😀
Copyright © 2023 DomainGang.com · All Rights Reserved.