#NameSilo rolls out new #domain auction platform
Domain registrar, NameSilo, maintains its own auction platform popular with domain investors.
The NameSilo domain auction platform was just given a complete redesign, and visually it looks light years ahead of its previous version.
For example, here's how NameSilo auctions looked before, when the stolen domain WTL.com was auctioned:
And below is the new layout: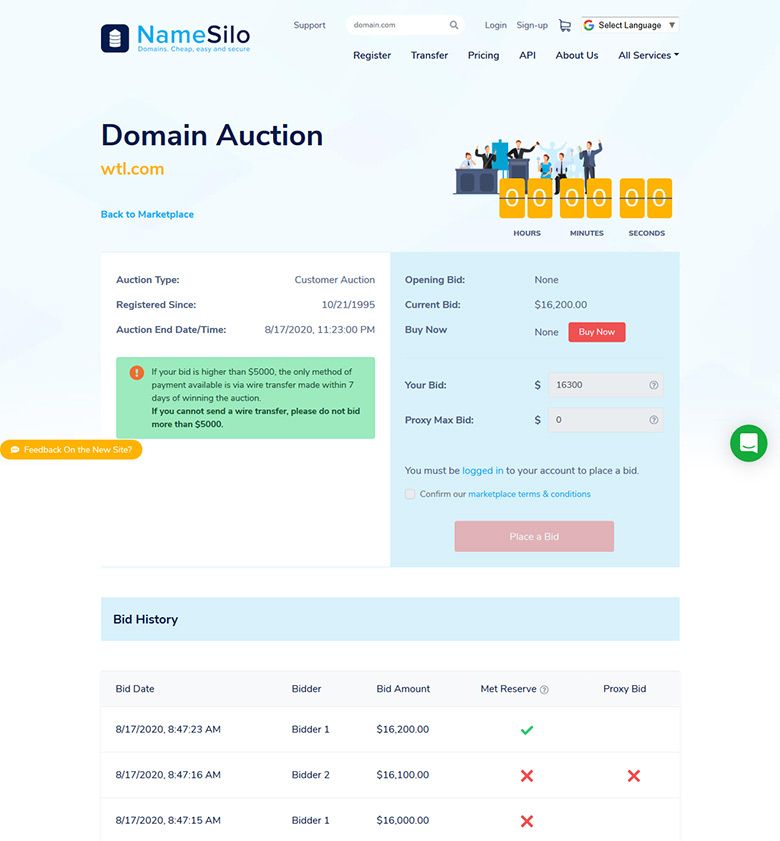 While we like the new layout, it's not cool seeing NameSilo selling domains that were reported as stolen.
Copyright © 2023 DomainGang.com · All Rights Reserved.
Comments
2 Responses to "#NameSilo rolls out new #domain auction platform"