#RXJ .com : World's youngest three letter .com #domain is going cheap!
The three letter domain RXJ.com dropped a little over two days ago. As with many other valuable domains, it was caught by DropCatch, the domain-dropcatching sidekick of HugeDomains.
RXJ.com is now being auctioned at DropCatch, with a day to go and a current high bid of $14,250 dollars.
Originally registered in 2000, this "Chinese premium letter" domain remained parked or "for sale" for most of its 18 year life span.
But why did RXJ.com drop?
AffiliateIndustries.com was a domain registered in 2007, and RXJ.com shows the email address sedo@affiliatedindustries.com was used as the registrant, until 2015. It was then changed to sedo@registrysystems.com and that domain is still active.
So what happened?
It appears that RegistrySystems.com went offline, and led to no renewal notifications being sent to the owners of RXJ.com. The same managing domain most likely led to the drop of the domain TLDs.com that was also caught and auctioned off at DropCatch.
It's interesting to see such valuable domains being lost due to their association with other domains that cease operations suddenly.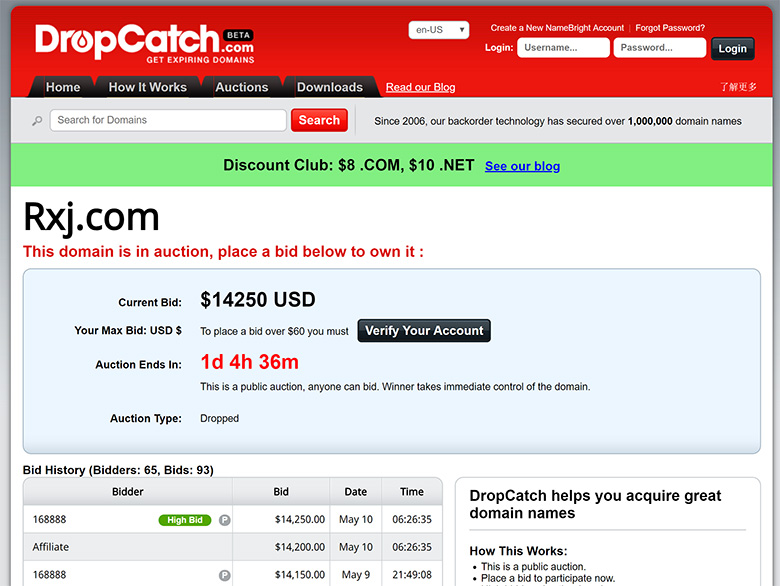 Copyright © 2021 DomainGang.com · All Rights Reserved.