The Turakhia Bros bought the #domain #Flock .com – Was it for big bucks?
The Turakhia brothers launched Flock, a messaging and collaboration tool in 2014.
As a personal project of Bhavin Turakhia, Flock was rolled out on the domain name Flock.co.
At the time, Flock was referred to as "better than Slack," a competing software app. Today, the same message is presented to its customers: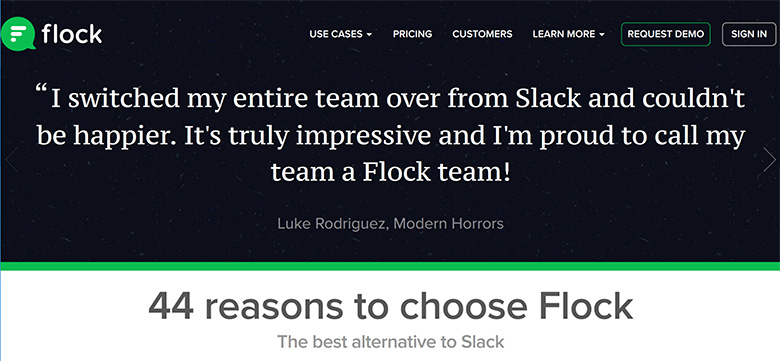 Currently, Flock.co forwards to the matching .com domain, Flock.com, and as a matter of fact so does the entire Flock project.
We'd assume that the wealthy duo from India paid a handsome amount of money to the company that owned it prior.
There are no recorded sales for the domain Flock.com, which might have been acquired using a middle person in March of last year. The domain name Flock.com was forwarding to Flock.co as early as April 2017.
How much money would the Turakhia brothers pay for Flock.com? Let's take a poll.
Loading ...
Copyright © 2023 DomainGang.com · All Rights Reserved.
Comments
2 Responses to "The Turakhia Bros bought the #domain #Flock .com – Was it for big bucks?"