Uniregistry sunset: Domains to move to GoDaddy by April 30th
Uniregistry, the domain registrar, is owned and operated by GoDaddy. The acquisition took place 3 years ago and the company is sunsetting its registrar services.
By April 30th, all Uniregistry accounts are moving to GoDaddy, completing a process that began a year ago but which allowed "domainer" accounts to continue operating. Domain parking and selling at the Uni Market has already been scheduled for a transition to GoDaddy as well.
Uniregistry just sent out a notification email detailing the process. Here are the important parts: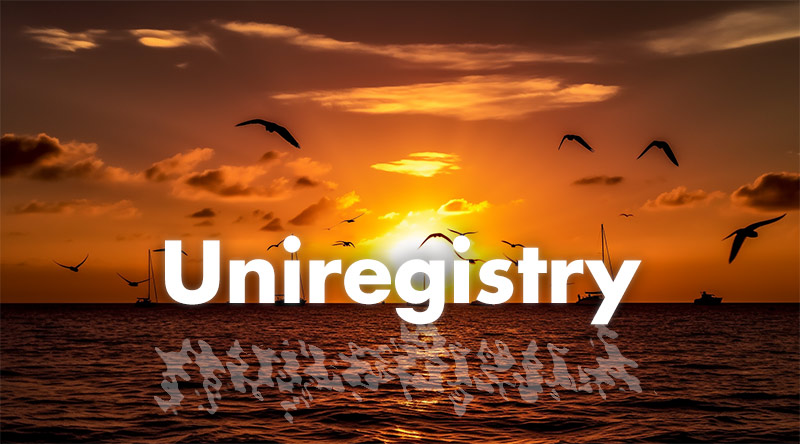 When we move your Uniregistry account, we'll move almost everything to your new GoDaddy account – your domains, account info, payment data, and account balance if applicable.

A few notes about your Uniregistry.com account balance:
If you'd like your current Uniregistry.com account balance to be paid to the original payment method before your account migration, please set up a payout profile by following these steps.
Any existing account balance at your Uniregistry.com account will be moved to GoDaddy on the migration day, to GoDaddy In-Store Credit (ISC)*.

Any existing payable account balance at your Uniregistry.com account will be moved to GoDaddy on the migration day, to Good as Gold (GaG)*.

How to use GoDaddy.com In-Store Credit:

GoDaddy In-Store Credit funds can be used on their own or can be combined with an external payment option to complete a sale at GoDaddy.
GoDaddy Good as Gold can be used on their own and cannot be combined with other payment options to cover a full balance.
GoDaddy In-Store Credit and Good as Gold can be withdrawn only via mail USD check (this may take up to 6-8 weeks).

There are some things you'll need to manually download from Uniregistry before your account is moved (if you want them), such as documents attached to your domain account via Documents.Link or domain account via Domain Tracker.

Remember to download any of the materials (you want to keep) we can't move over for you within the next 30 days and stay tuned for the GoDaddy welcome email with your next steps.

Please note that during your account migration, domain names management will be temporarily unavailable.

If you already have a GoDaddy account, you will be able to request an account merge after the migration is completed.
A big thanks to the great people of Uniregistry for a decade of great service.
Copyright © 2023 DomainGang.com · All Rights Reserved.
Comments
2 Responses to "Uniregistry sunset: Domains to move to GoDaddy by April 30th"