Video: Dave Evanson of Sedo discusses #domain sales at #NamesCon Online
NamesCon Online 2021 continued today, with many new sessions covering subjects that every domain investor should stay informed on.
In one of the sessions—State of the Industry / Brokers —DNJournal founder Ron Jackson, held a great discussion that included Dave Evanson, senior domain broker for Sedo.com.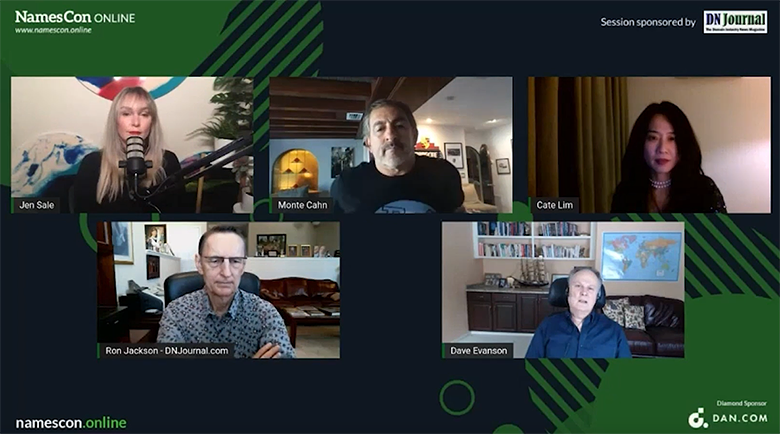 The other participants were expert domain brokers Jen Sale of Evergreen, Monte Cahn, and Cate Lim.

The discussion focused on the past year's challenges, with the world's economy inventing a reactionary adjustment to the pandemic, and how domain brokering fared in 2020, along with projections for 2021, and beyond.
In this session, Dave Evanson stated that by May 2020, the domain brokerage market at Sedo and other brokerages took off. Dave said that in his opinion, the switch to home-based enterprises led to the need for domain names. Dave Evanson said that December 2020 was his best-performing year in the entire decade that he's been with Sedo.
Note: This video was removed per the request of NamesCon Online organizers.
Copyright © 2023 DomainGang.com · All Rights Reserved.