What a turkey! LTU.com still not paid at DropCatch
Young turk LTU.com—the youngest LLL .com domain in the world—is still not paid for at DropCatch.
Nine days after the auction ended at $35,550 dollars, LTU.com remains with the standard lander that points to the DropCatch announcement of the auction's end.
Why would someone bid thousands of dollars on a three letter .com domain and then not pay?
Perhaps they ran out of money. Or they didn't have the money to begin with, which makes them an asshole deadbeat bidder.
DropCatch seems to be having this non-paying bidder issue a lot recently, sending auctions such as KAU.com and PizzaHat.com back to the starting point.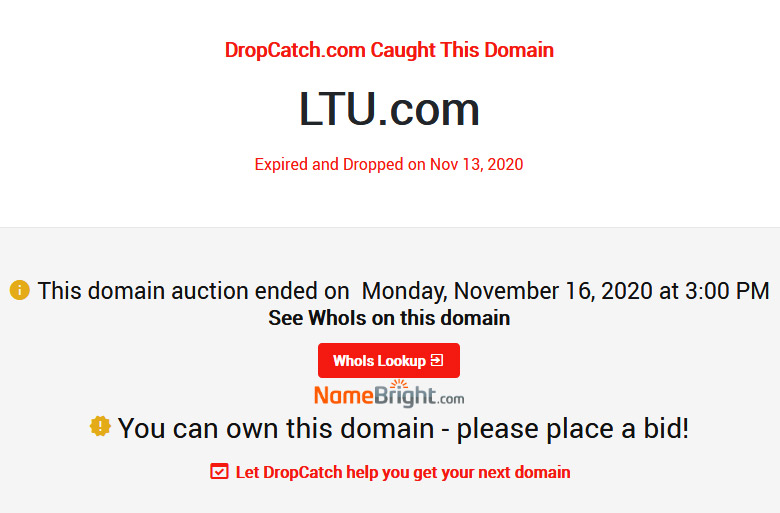 Copyright © 2022 DomainGang.com · All Rights Reserved.
Comments
One Response to "What a turkey! LTU.com still not paid at DropCatch"