You're a dumbass #domainer : KelloggsNYC.com
Welcome to another edition of our series "You're a dumbass domainer," dedicated to bidders of domain auctions that are obvious trademarks.
Going after a previously registered domain for its traffic, all while the trademark issues are so prominent, grants the bidder a "domainer dumbass" award.
Here's last edition's winner.
Today's offending domain is KelloggsNYC.com. It sold on DropCatch for $1,500 dollars, after several bidders ignored the KELLOGGS trademark.
The Union Square, NYC eatery closed down in December 2019, right before the Coronavirus pandemic. Kelloggs still owns KelloggsNYC.net but it doesn't resolve.
The DropCatch auction's winner, "chamidb," wins the dumbass domainer award.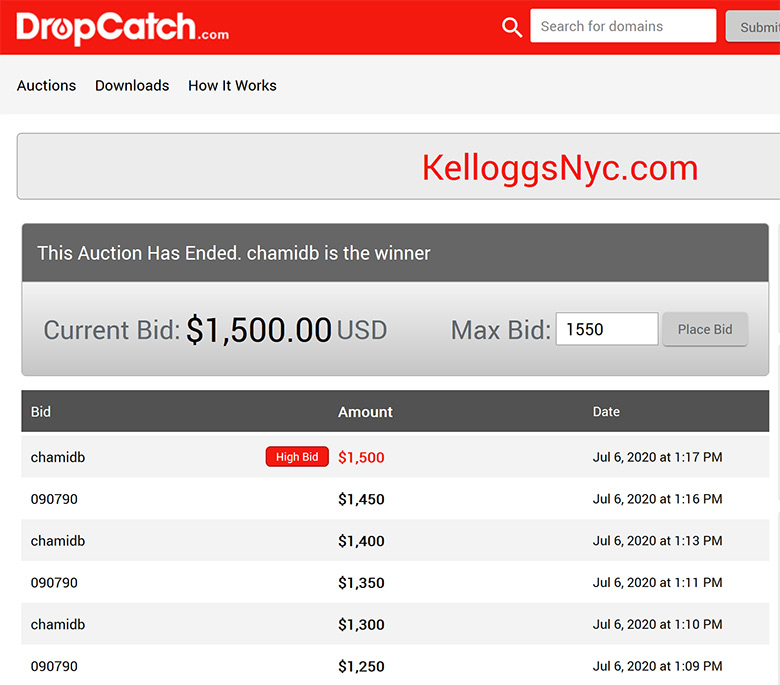 Copyright © 2023 DomainGang.com · All Rights Reserved.
Comments
One Response to "You're a dumbass #domainer : KelloggsNYC.com"