You're a dumbass #domainer : RalphLauen.com
TGIF and this is another edition of our series "You're a dumbass domainer," dedicated to bidders of domain auctions that are obvious trademarks.
Going after a previously registered domain for its traffic, all while the trademark issues are so prominent, grants the bidder a "domainer dumbass" award.
Here's last edition's winner.
Today's offending domain is RalphLauen.com – an obvious typo of fashion giant's domain, RalphLauren.com.
The domain was just sold on DropCatch for $284 dollars, after several bidders ignored the RALPH LAUREN trademark. The domain was actually in the possession of the Ralph Lauren corporation, after a UDRP awarded it to them in 2005.
The DropCatch auction's winner, "summer," wins the dumbass domainer award.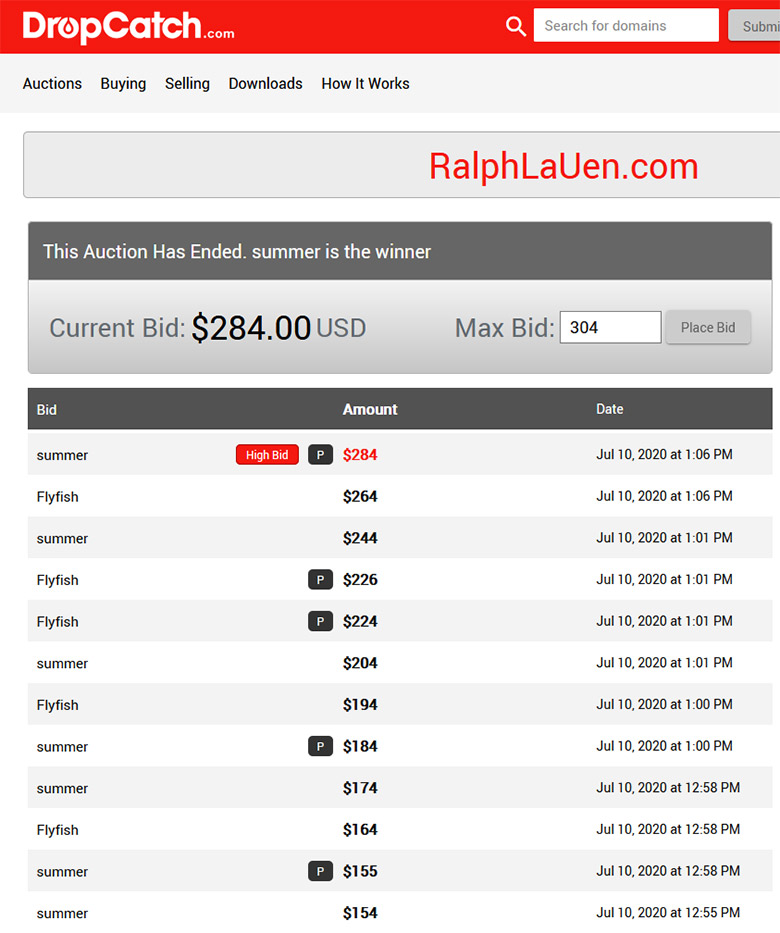 Copyright © 2023 DomainGang.com · All Rights Reserved.
Comments
One Response to "You're a dumbass #domainer : RalphLauen.com"