As the year ends, domain offers from penniless students increase
'Tis the season to be jolly – the year is about to end, pushing 2021 out like a giant piece of processed food.
But no worries, with 2022 ante portas, domain investors are eager and hopeful to commence sales and forge new alliances and relationships.
Selling domains at the end of the year is a possibility, if one is to ignore one source of time-waste: poor students.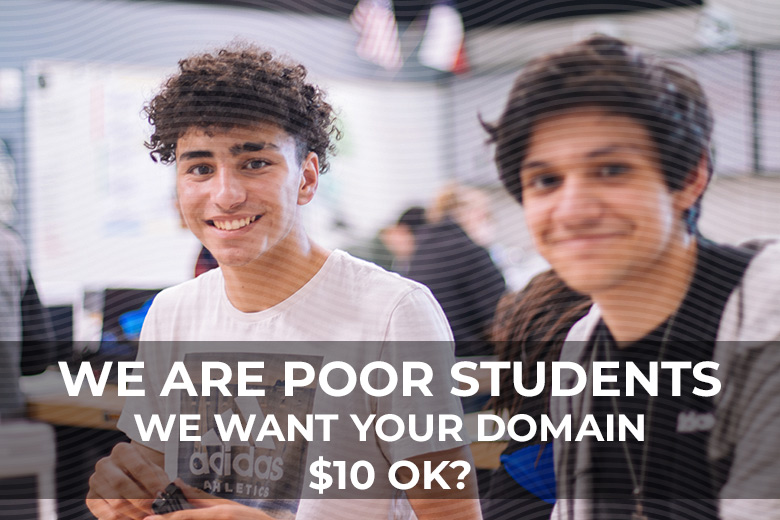 That's right, domain offers from supposed students that are destitute and penniless is on the rise. Just like the omicron strand of Covid-19, those fakers are shooting blanks left and right just in case they catch a deal.
Domain investors are educated and know how to avoid such scummy practices. Sure, the holidays is a season to give to the really poor and the really needy, but "poor students" can go suck on a dildo made from all-American cheese.
There's a special place in domainer hell for fake students that supposedly need to create a thesis or a paper as required by their professor before year's end, and need a top notch .com domain for which they offer $10 bucks.
So fuck 'em.
To all the rest, our best wishes for solid sales in the new year, 2022, and beyond!
Copyright © 2023 DomainGang.com · All Rights Reserved.
Comments
2 Responses to "As the year ends, domain offers from penniless students increase"