HappyNewYear.com – One of Frank Schilling's best domain names
Happy New Year! Goodbye 2021 and hello 2022. Depending on which timezone you're on, this may have happened already; if not, it will happen in a few hours, whether you like it or not. 😀
Let me start by wishing everyone the very best for the next 365 days in 2022. Stay healthy, positive-minded, loaded with hormones that make you happy, and pass the good feelings onto others. Count your blessings and care for those around you no matter what. It's humanity's best ticket to a better future.
The world of domain names is spectacular. I'm personally grateful for everyone in the community, whether they are 20+ year domain industry vets or newbies. We make a strong team and even at stressful times we've weathered the storm. Everyone's predictions about the "state of the domain industry" share the same outlook: we're here to stay, and will continue to kick ass!
So Happy New Year, matched by the domain name HappyNewYear.com, a true gem registered in 1996. Somehow, this beauty expired but was acquired in November of 2004 by Frank Schilling's Name Administration. Not sure how much money Frank wanted for it, but eventually it made it into the portfolio sold to GoDaddy, along with other Uniregistry assets in 2020.
HappyNewYear.com is now part of the NameFind LLC portfolio, the domain management arm of GoDaddy along with about 1 million other domains.
Closing 2021 with the final sunset of the year, as seen from my drone.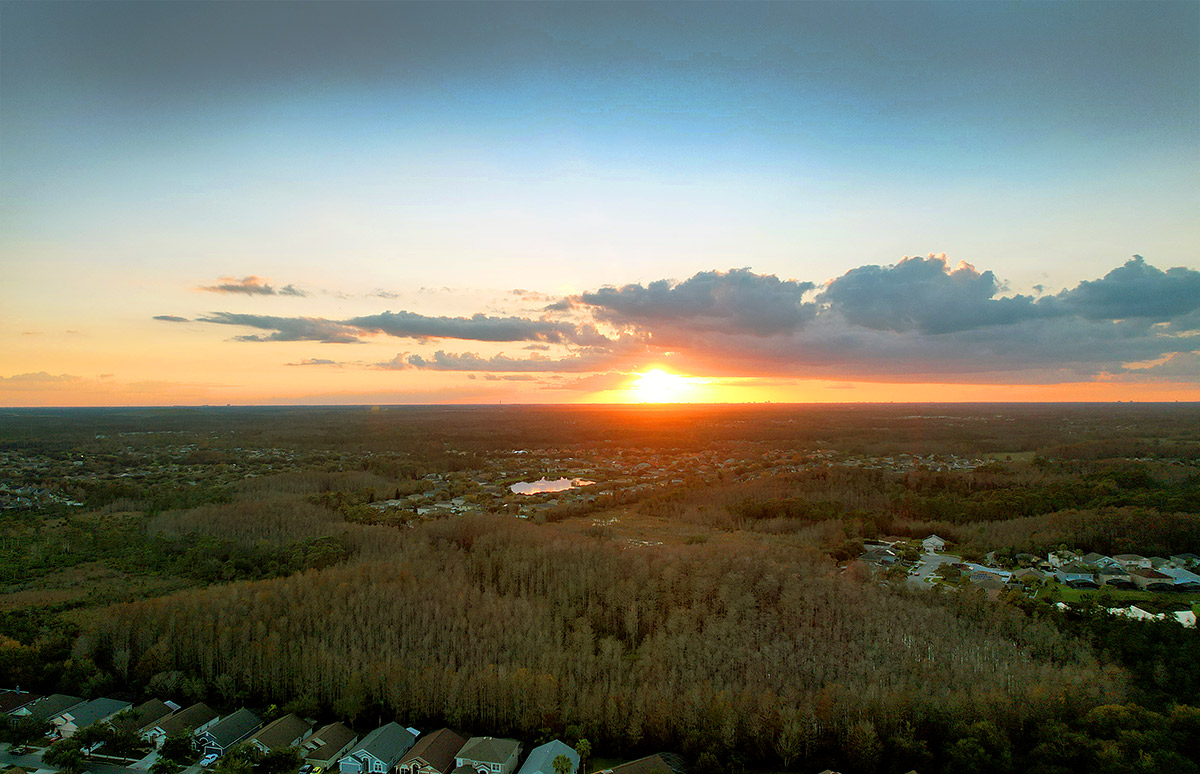 Copyright © 2023 DomainGang.com · All Rights Reserved.
Comments
One Response to "HappyNewYear.com – One of Frank Schilling's best domain names"