It wasn't so hard now, was it?
Dan.com announced via Twitter that a fresh release of its platform code fixes the lack of a switch for the estimated value, or GoValue as GoDaddy calls it.
The changes add a switch that toggles the view on and off. While this appears to work, there are a couple of issues: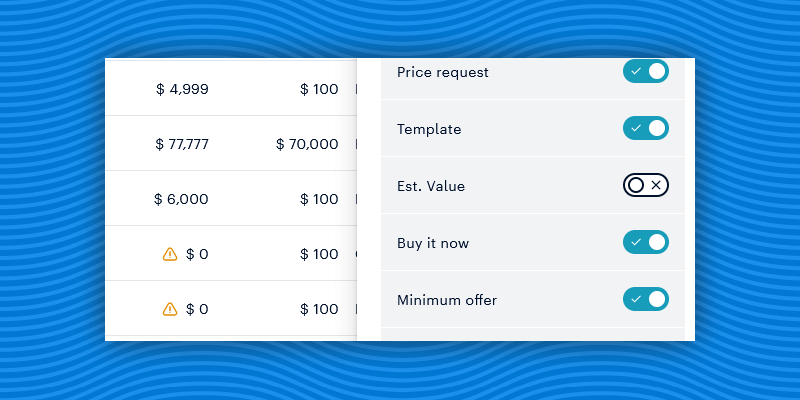 First, the switch's logic is backwards and it appears to show ON when it's OFF and vice versa. Toggling the "BIN" switch appears to be affecting the "Est. Value" switch in tandem. If you change the BIN switch, it changes the Est. Value switch, which requires one more click to adjust.
Also, the "estimated value" is displayed on the individual page of a domain, other than the group view, regardless of the setting. It's still Dan/GoDaddy wanting to mess with your numbers.
As Dan implemented this change, I won't be publishing the solution to hide the GoValue in your Firefox browser but if you're curious about the Chrome solution it's still available. The same tool can help you hide other elements of Dan, GoDaddy, or anything else you don't like.
Copyright © 2023 DomainGang.com · All Rights Reserved.