Back to the future: Has the Symbolics.com #domain registration date changed?
Savvy domain investors know that Symbolics.com, the first hand-registered .com domain, was marked with a registration date of March 15th, 1985.
It was a Friday, and during that same week people in US were listening to "Can't Fight This Feeling" by REO Speedwagon, all while in the UK the Dead Or Alive had sent "You Spin Me Round (Like A Record)" to the top 5 hits.
But what's up with this "back to the future" reference?
It seems that some strange code glitch in the DomainTools WHOIS tool has altered the registration date of Symbolics.com.
As the WHOIS capture below shows, the domain creation date has been changed to 1985-03-14, a day earlier than before.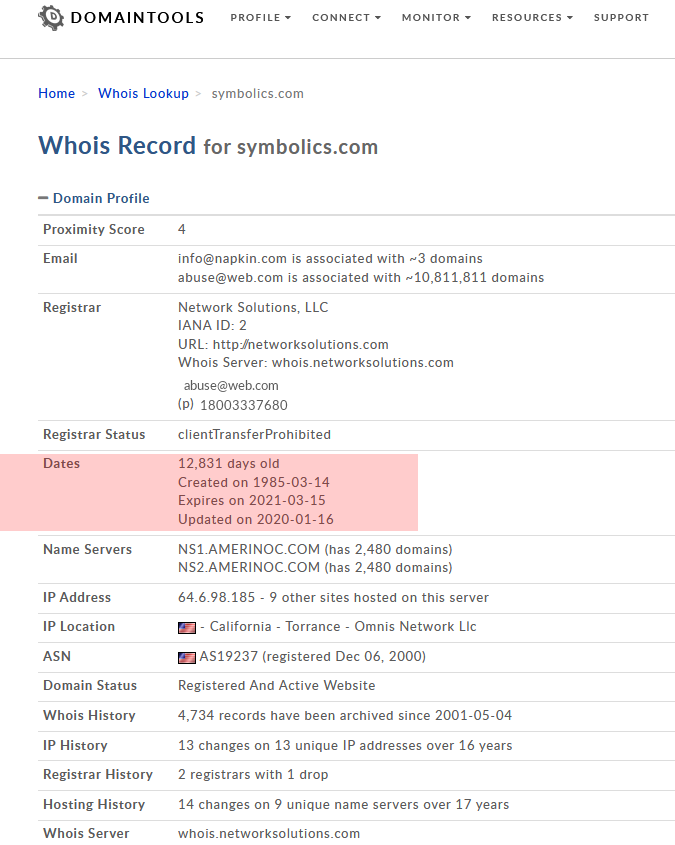 What is going on?!
Copyright © 2023 DomainGang.com · All Rights Reserved.