Brewski & Brewski: Why these domain brokers charge 150% commission
When the job of acquiring and selling domain names needs some manual intervention, no-one knows the business better than Brewski & Brewski, the powerful domain brokerage.
Brothers Bobby and Bruce Brewski are killing it, leveraging trillions of dollars in domain sales that have been their bread and butter since the late 90's.
What is the secret sauce of the Brewski Brothers' success?
"It's a little known fact in the domain industry, we charge way up more than other domain brokers and we don't need to have a fancy LLL .com domain to do so," exclaims Bobby Brewski.

"Our commission fees for domain brokerage add up to 150% and usually that's 50% paid by the seller and another 100% commission paid by the buyer, it's a nice way to make good money quickly," adds Bobby Brewski, checking the company's bank account balance for the day.
And there you go.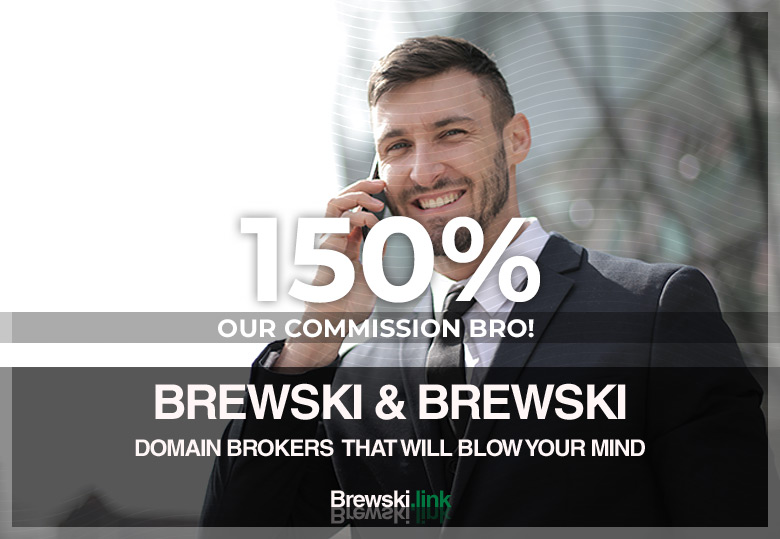 Unlike domain brokers that rely on a paltry 20% commission, the Brewski Bros are hitting it out of the park with their brilliant strategy of charging their clients exuberant fees.
"We are here to lead the pack, not follow it, and if you don't like it you can go f*** yourselves!" says Bruce Brewski, who is known for his controversial domain acquisition techniques, akin to borderline extortion.
Perhaps other brokers should pay attention!
Copyright © 2023 DomainGang.com · All Rights Reserved.
Comments
One Response to "Brewski & Brewski: Why these domain brokers charge 150% commission"