#Canadian #domain name forum plants its flag at DN.ca
Canadian domainers are a special bunch, eh!
Some of the best domain investors we know are from Canada, the mystical land "up north" where people love its ccTLD, dot .Ca, more than .com. 😀
A group of great folks have launched a new domain forum, DN.ca, and it's currently in beta. It's welcoming new members and officially it will open on January 1, 2021.
Check them out!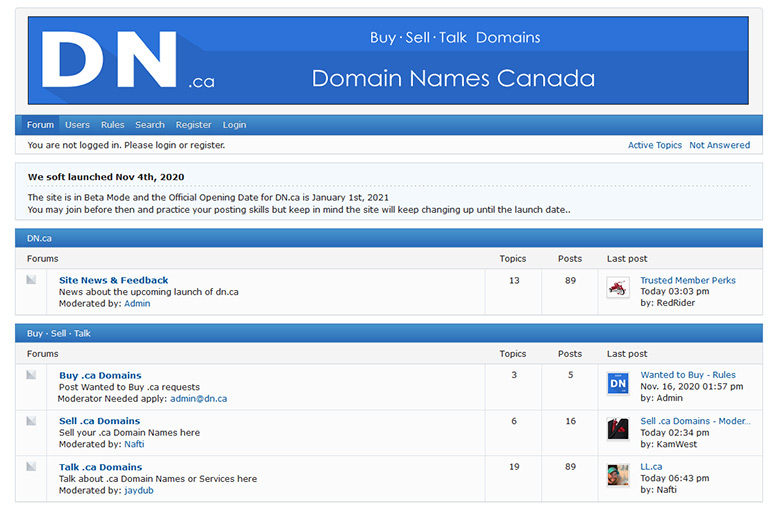 Copyright © 2022 DomainGang.com · All Rights Reserved.
Comments
2 Responses to "#Canadian #domain name forum plants its flag at DN.ca"