#Chicago .com : Reported sale of geo #domain was for $1 million dollars!
The premium geodomain, Chicago.com, changed hands at a price of $1,000,000 dollars.
Canadian domain investor and entrepreneur, George Kirikos, dug into the financial reports of the Chicago Community Trust that bought the domain in 2017.
Although the sale was reported almost two years ago, in January 2017, there were no details about the amount involved.
Kirikos located the transaction, referencing the sale of "Website – Chicago.com" for $1,000,000 dollars.
It's not rare for companies to reference – and confuse – a domain name as "web site." In the case of Chicago.com, there is no doubt that the sale involved the actual domain and no content or business.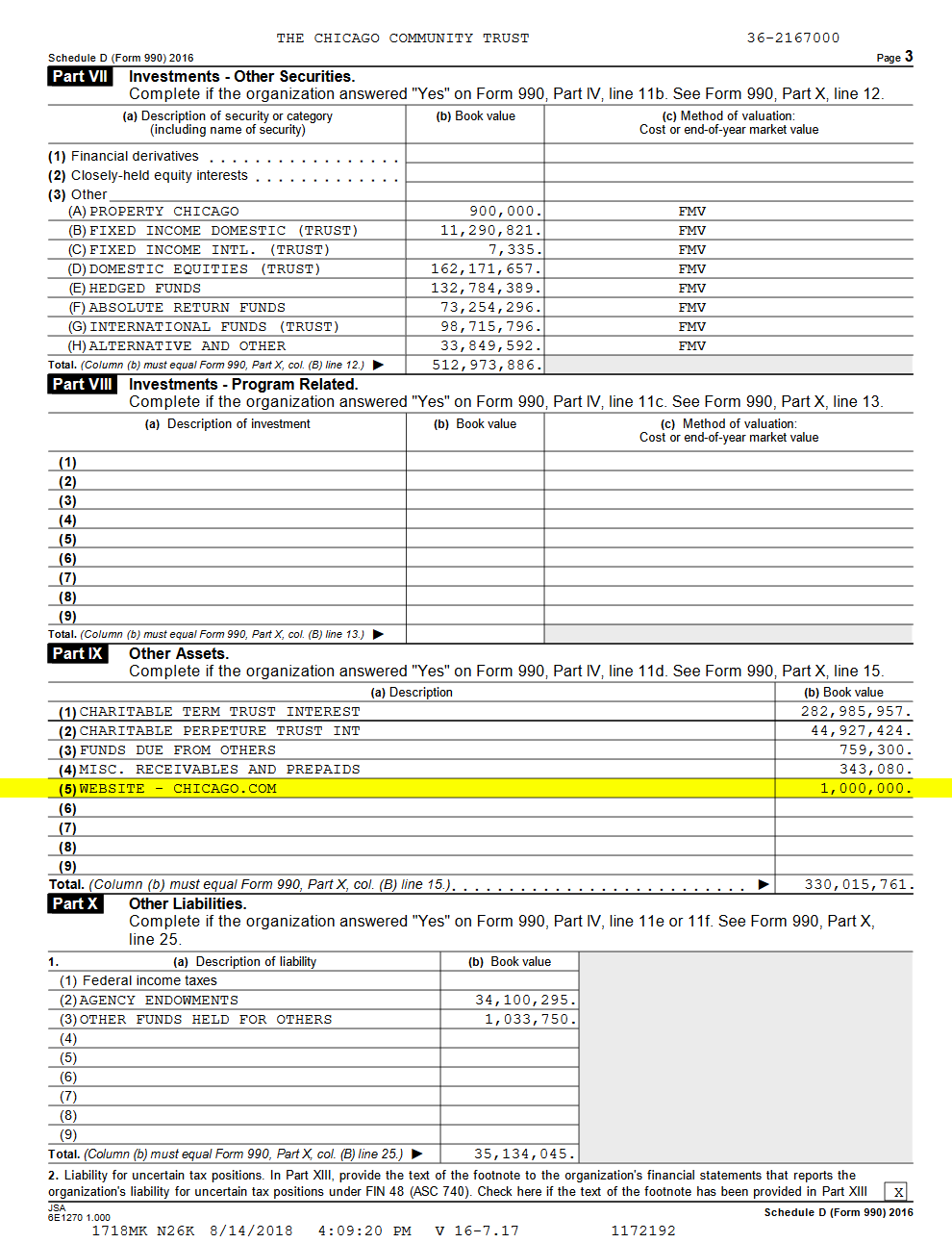 According to the report by George Kirikos, this is proof that Chicago.com sold for one million dollars.
Hopefully DNJournal will confirm the sale, and NameBio will record it.
Another premium geodomain, Denver.com, has switched functions recently, becoming a portal promoting the thriving marijuana business in the area.
Copyright © 2023 DomainGang.com · All Rights Reserved.
Comments
2 Responses to "#Chicago .com : Reported sale of geo #domain was for $1 million dollars!"