DAN.com: One step closer to rolling out domain Registrar!
Domain platform DAN.com has released its 5th product update today, inching closer to the ultimate goal of rolling out its own domain Registrar. We expect this to take place in the next release!
Note: DAN.com is a premium sponsor of DomainGang.
The ever-maturing platform's latest release strengthens its stability and adds several features: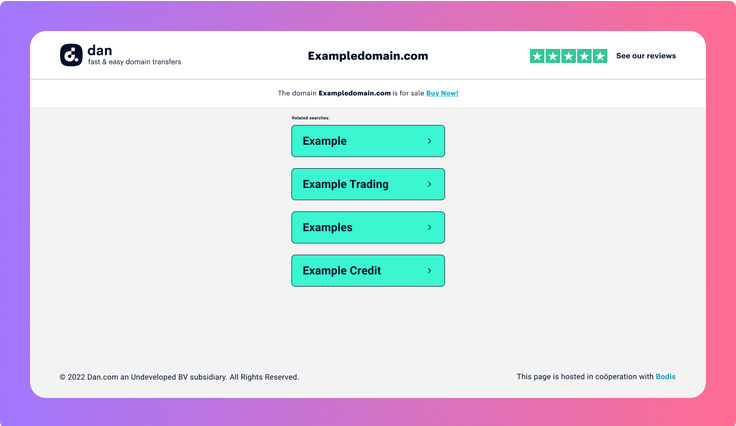 Domain Categories: easily group your domain names however you like. For example, you can move all your high-value domains into a specific category so you can always access or edit them quickly.
Portfolio Management improvements. Portfolio management optimization and addition of new features, including mobile & tablet screen optimization.
Hiding column feature. You can choose which columns to show and hide in domain portfolio view, making portfolio management on smaller screens a lot easier and faster.
New Hybrid PPC for sale page template:  PPC income accelerators & Backlinks/subdomains are enabled to increase PPC traffic & income. The pages are roughly converting 80% better than the previous version now.
Account security: Implemented a new alternative text message (SMS) 2FA since a lot of sellers prefer this method of 2-factor authentication. Even if you've already enabled 2FA on your account via the authenticator app, it's still highly advised to set up the mobile 2FA because it can always be used as a backup method.
Better portfolio sorting options: New options to sort on "recently viewed" are added to your portfolio.
Domain listing/shop sharing preview optimization. Now your domains will show a default preview when shared with others or on social media platforms.
For the full details, visit the product launch announcement.
You can also watch this video:

Copyright © 2022 DomainGang.com · All Rights Reserved.
Comments
One Response to "DAN.com: One step closer to rolling out domain Registrar!"