#Dofo rolls out Chrome extension to find similar #domains on sale
If you're visiting a domain name, you can now see if this one – or other extensions – are being listed for sale on a number of domain marketplaces.
How?
By using the latest Chrome extension from Dofo, that queries several domain selling venues automatically.
"There are 360 million domain names, and more than 30 million of them are for sale on various marketplaces. You can see if a domain name is for sale or available directly into your browser."
Dofo founder, Macit Tuna, rolled out the beta Chrome extension last week, seeking feedback and promising a Firefox extension in the future as well.
Once you install the Dofo extension and visit a web site, you can click on the little icon to search similar domains up for sale.
The Dofo extension is yet another useful tool for domain investors to research domain names and find deals!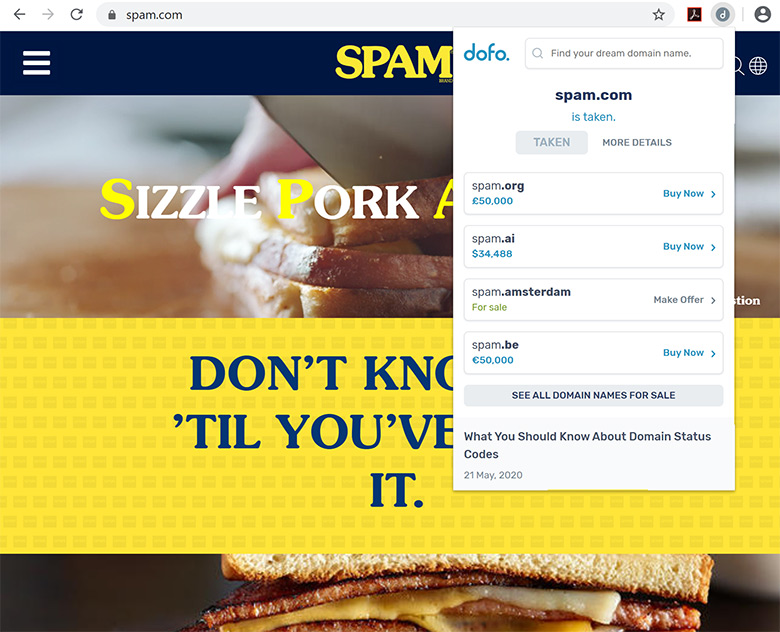 Copyright © 2023 DomainGang.com · All Rights Reserved.