#Domain Calendar for 2020 : #Indian company knows its marketing!
It's the new year, 2020, and a great opportunity to schedule 12 months of activities on your own calendar.
InBackorder is an Indian domain backorder company, that apparently knows its marketing approach well, as they created a 12 month calendar for 2020, with quotes about domain names.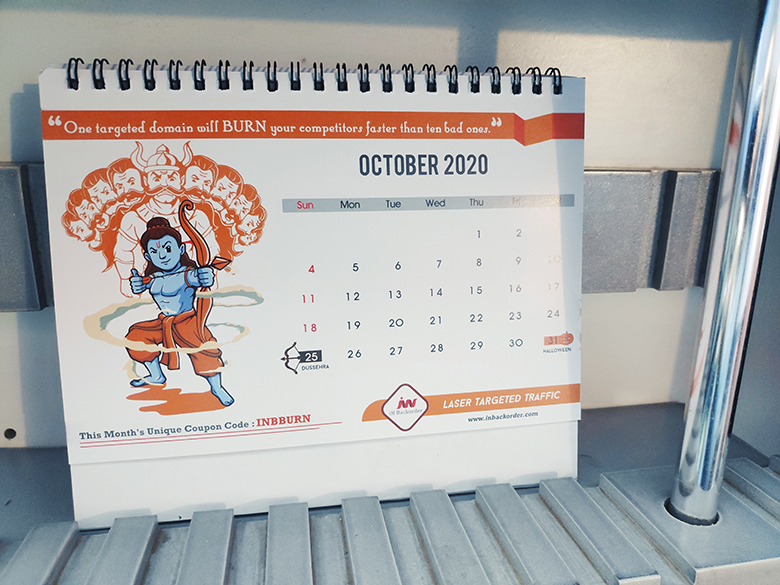 This "domain calendar" is a useful reminder of important facts on domain names.
Kudos to Rajesh Soni who sent us a capture of his domain calendar copy, and which you can enjoy as a PDF file below.

Copyright © 2022 DomainGang.com · All Rights Reserved.