Domain sightings: Tri Orb Solutions
Tri Orb Solutions is a Florida based company providing IT, telecom, electronic and cyber security services.
According to their web site, TriOrbSolutions.com:
Established in 2012, TriOrb Solutions is a Technology Solutions company that provides diversified technical, professional and managed services to meet the business, operational, education, and training needs of Federal Government, public, and private sector customers. We leverage new or existing technology to increase productivity, enhance services, improve overall efficiency and effectiveness of operations.
We came across a van carrying the domain name TriOrbSolutions.com, in yet another "domain sighting."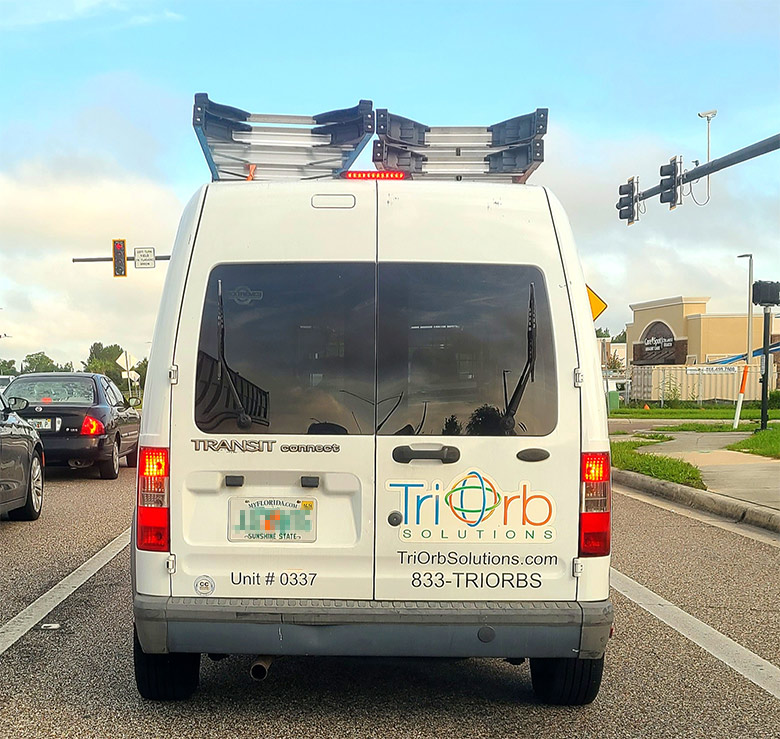 What's a "domain sighting," you may ask.
It's when we encounter domain names in the real world, that appear on vehicle wraps and signs, billboards and business signs, and product wrapping. For convenience, we group them into .com domain sightings, and other ccTLDs, gTLDs and TLDs.

Copyright © 2023 DomainGang.com · All Rights Reserved.