#Efty rebrands to BOB .com during #NamesCon Europe
Efty has rebranded silently to BOB.com, making it the second domain marketplace that switches to an LLL .com this week.
Just one day after Undeveloped became DAN.com, Efty is now rolling its new brand name – or brand new name, if you prefer.
Michael Cyger, Efty.com senior partner, made a quick statement while warming up with stretches, on his way to an early morning run on the beach:
"It's true. Efty always sounded like someone with a lisp trying to pronounce Etsy, so why not change to a LLL .com domain? BOB .com is perfect, and we have plans for a bot named Bob to handle all transactions. Yes, it will be on the blockchain!"
Judging by the content on the web site at Bob.com we can safely assume that the sale occurred very recently. Chinese content is hard to decipher, and it's clear that Bob.com will be an international domain market, serving domain investors in China as well.
"We are excited about Efty's domain rebranding, and we definitely plan to give DAN.com a healthy amount of competition," said Michael Cyger, before waving and running fast into the distance.
Definitely a hot, busy summer for the domain industry! 😀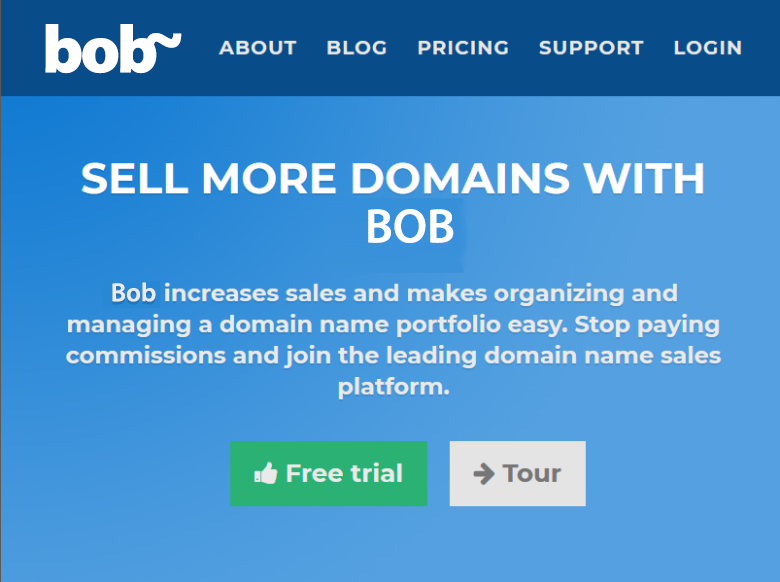 Copyright © 2022 DomainGang.com · All Rights Reserved.