#Escrow Pay ™ : New, streamlined checkout #payment system for #domains and more
Escrow.com, a premium sponsor of DomainGang, announced the introduction of Escrow Pay ™ – a streamlined checkout payment system for buying and selling cars, boats, airplanes, domains and anything of value.
What exactly is Escrow Pay ™ ?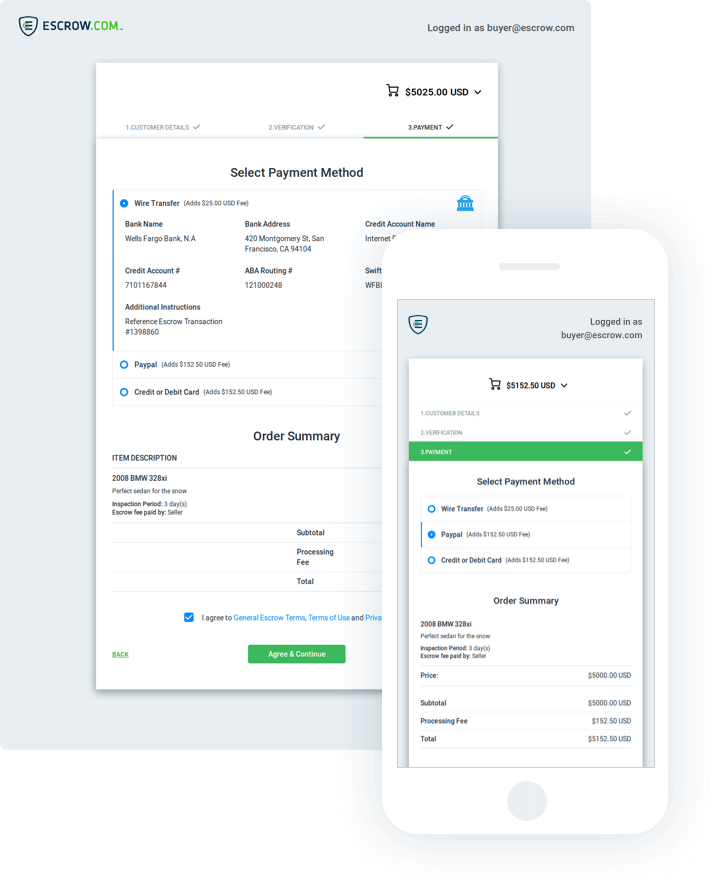 Escrow Pay is the simplest way to add escrow payments to your website, mobile app, online store, classified site or marketplace.
With Escrow Pay enabled on your web site or your Buy It Now Buttons, your buyers will be redirected to a wizard on Escrow.com where they can complete an escrow transaction in a few easy steps.
Escrow Pay integration is straight forward.
With a single call to the Escrow Pay API, a partner may create a transaction and retrieve a link to the Escrow Pay checkout flow, which the buyer then may use to complete their transaction in a few easy steps. On completing this, the buyer is returned to a page on the partner's site.
This means that an Escrow Pay button can be added to any type of page or application, including shopping cart checkout pages, classified listing pages, domain parking pages, and mobile apps. The Escrow Pay API may be used on its own or in conjunction with the fully featured Escrow Platform API.
For more information on Escrow Pay, visit Escrow.com/pay.

Copyright © 2022 DomainGang.com · All Rights Reserved.