#Evergreen domains? Colorful post attempts to identify premium #domain keywords
Ever heard of "evergreen domains?"
No, these aren't domain names brokered by Evergreen.com, as some might believe, and apparently not to be confused with EvergreenDomains.com either.
The evergreen reference is an analogy to the trees that keep their foliage throughout the year, and domains that are "evergreen" apparently retain their value due to the specific keywords.
A colorful – but mostly green – article over at NamePros attempts to identify these evergreen keywords, and a helpful chap chipped in with a long list.
While we can't confirm that such keywords are indeed the most premium for SEO or domain reselling purposes, here's a sample:
house
central
point
home
place
garden
site
spot
park
dome
bay
web
net
cave
base
heaven
portal
world
camp
network
county
street
city
alley
depot
valley
One could argue that depending on use, any dictionary domain has potential to be evergreen. Some obscure dictionary words might be less valuable, but in general, if it's in the Oxford dictionary, it's good to go!
For the full list, check out the NamePros discussion on "evergreen domain names."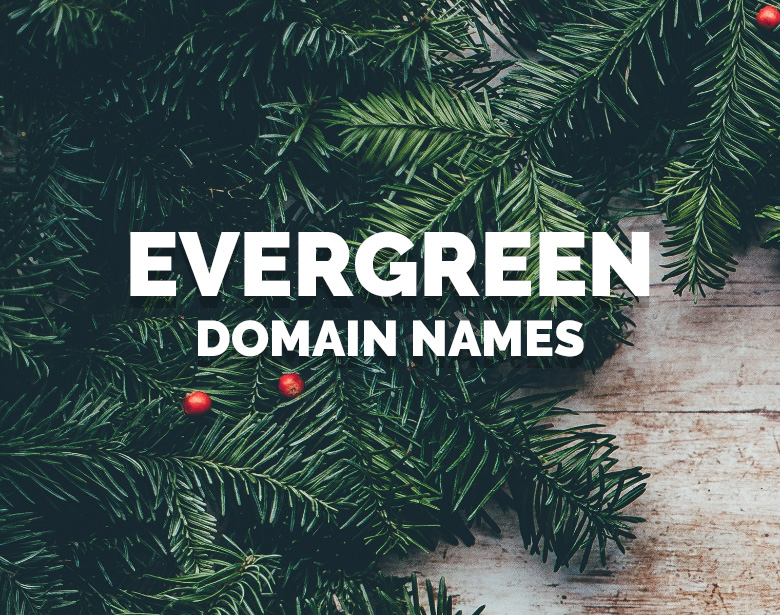 Copyright © 2022 DomainGang.com · All Rights Reserved.