Global Digital Summit 2023: Tech-centric event takes place in Wuxi, China
Chinese domain investors, rejoice: Global Digital Summit (GDS) is a multi-discipline, international conference taking place in Wuxi, China.
The event takes place from June 14-16, 2023 and includes the following focus segments:
Domain Names
Cloud Computing
Digital Marketing
Artificial Intelligence

Anticipated attendance exceeds 2,000 people, more than this year's NamesCon.
With 30 "keynote speeches" the event's agenda is apparently packed. There are numerous partners and sponsors occupying the event venue's 5,000 square meters (53,000 square feet.)
Sedo CTO, Christian Voss, is participating at GDS 2023 and shared this photo from the event's preliminaries alongside Yiqiu Tao, one of the Sedo managers in China: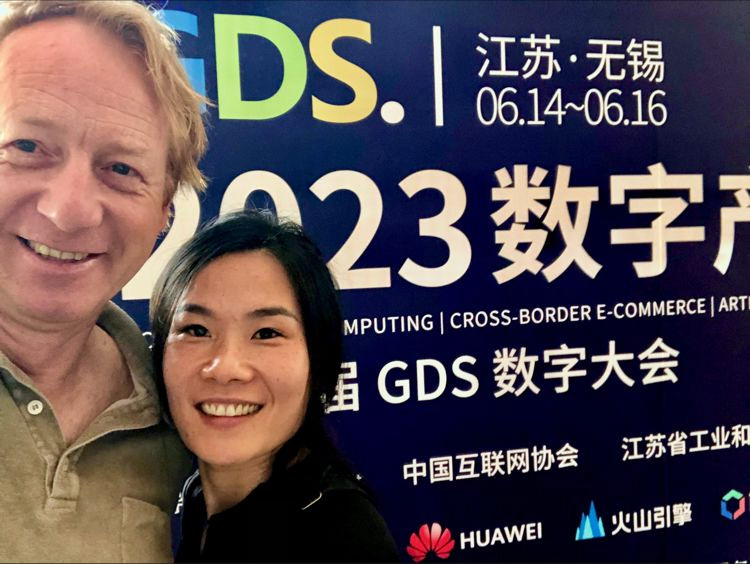 Said Mr. Voss:
"It's an honour to be and speak at GDS Conference here in Wuxi/China. Happy to meet and talk about domain names and monetising traffic.

Empowering our connections into the Chinese market is key to be successful and doing sustainable business around the globe!"
For more information, visit GDSDays.com.
Copyright © 2023 DomainGang.com · All Rights Reserved.